Getting Married at the Old Marylebone Town Hall
Getting married at The Old Marylebone Town Hall
The Old Marylebone Town Hall is one of the most iconic wedding and ceremony venues in the heart of London. With a choice of 7 beautiful ceremony rooms to choose from and a capacity of up to 100 guests. Our exceptional team of registrars go above and beyond to make your dream day a reality. Whether you are planning a spectacular celebration or an intimate event, we can customise your ceremony to your taste as a couple.
We hold regular opening evenings where our registrars will be on hand to discuss your ceremony, give tours of the ceremony rooms, and check availability for you. If you are interested in attending an open evening, please register your interest via the link below.
We are taking bookings through to December 2019.
| Days | April 2018 - March 2019 | April 2019 - March 2020 |
| --- | --- | --- |
| Weekdays | £375 | £410 |
| Premium Weekdays | £430 | £470 |
| Weekdays Evenings (after 5pm) | £430 | £470 |
| Premium Weekday Evenings (after 5pm) | £500 | £550 |
| Saturday | £420 | £460 |
| Saturday Premium | £500 | £530 |
| Sunday | £500 | £530 |
| Sunday Premium | £600 | £630 |
| Bank Holiday | £640 | £650 |
| Bank Holiday Premium | £740 | £780 |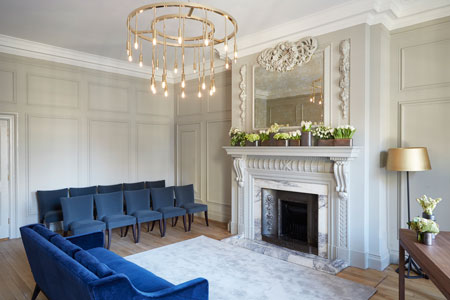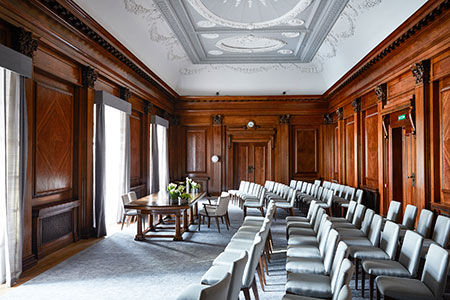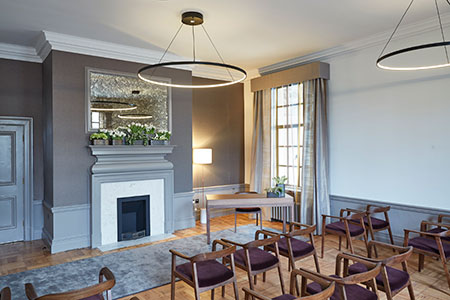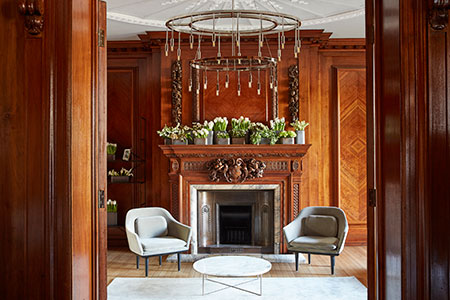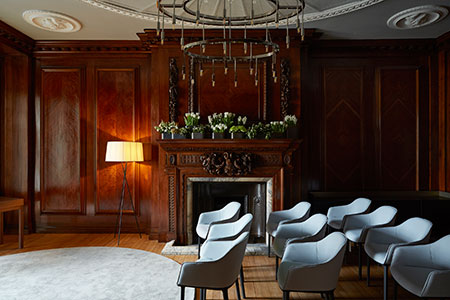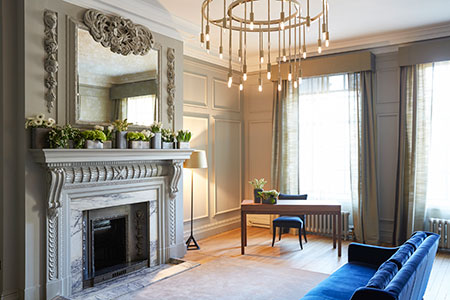 Photographs by Helen Cathcart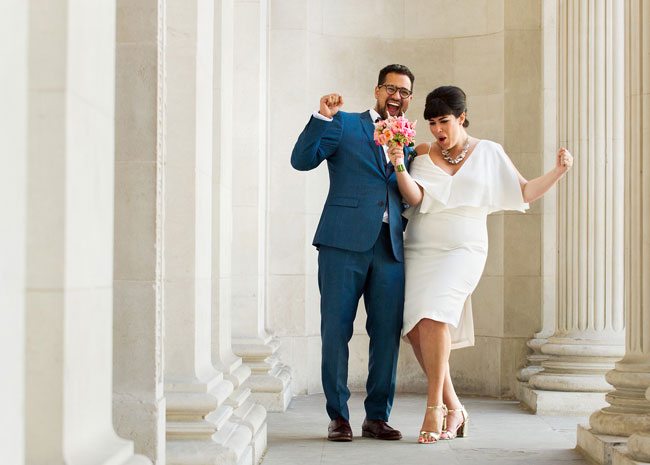 "Rachel and I were looking for the perfect place to get married. We did not have a significantly meaningful place like a childhood village, and nowhere in common of interest... or so we thought. Rachel's parents were married many, many moons ago in Marylebone Old Town Hall, and my father worked for Westminster City Council in the same building. So when we heard that the venue was re-opening after a lengthy period of refurbishment, we signed ourselves up for the first possible open day. The venue was absolutely stunning, and we immediately booked a small room that suited our needs. The registrars were wonderful, and hugely accommodating of our dog family. In the run up to the event, our administrative preparations had been lacking, but the staff were readily able to help us out and get back on track. On the day, the process could not have been any smoother, and with our lovely photographer, I can only say that we were truly given a "Day to Remember."

Miles & Rachel ~ 2018