Absolutely Weddings Manager and Editor, Isabella Eckett, explains why she relishes a wedding in the capital. 
No one loves a wedding more than I do! Having worked in the industry for a number of years, for Conde Nast Brides magazine and now Absolutely Weddings I am totally immersed in the wonderful wedding world. I've attended many, many weddings for friends in the UK, abroad and even been a reporter at real-life weddings for magazine features. Most recently, great friends of mine, Zam and Selina Manji, tied the knot at The Old Marylebone Town Hall. Here's what makes being a guest at a London wedding oh-so-appealing and a great day all round.
1.       Taxi…!
The norm for us is venturing off to the countryside or flying abroad for weddings where you have to book flights and accommodation well in advance. It was a real luxury to be able to be able to hail down a taxi the morning of the wedding and be at the venue in under an hour.
2.       Doesn't take over the entire weekend
Day of the wedding, we thoroughly enjoyed waking up at a leisurely hour and getting ready at home. We even had time to walk the dog and cook a big breakie setting us up perfectly for the big day ahead.
3.       A grand backdrop for those all-important snaps
There are so many fabulous venues in London that are steeped in history and heritage, away from classic churches. Marylebone Town Hall is no exception to this, pop to the loo and you'll be presented with all the famous faces who have chosen to wed there over the years. You can't beat the iconic confetti moment on the beautiful white staircase leaving the town hall.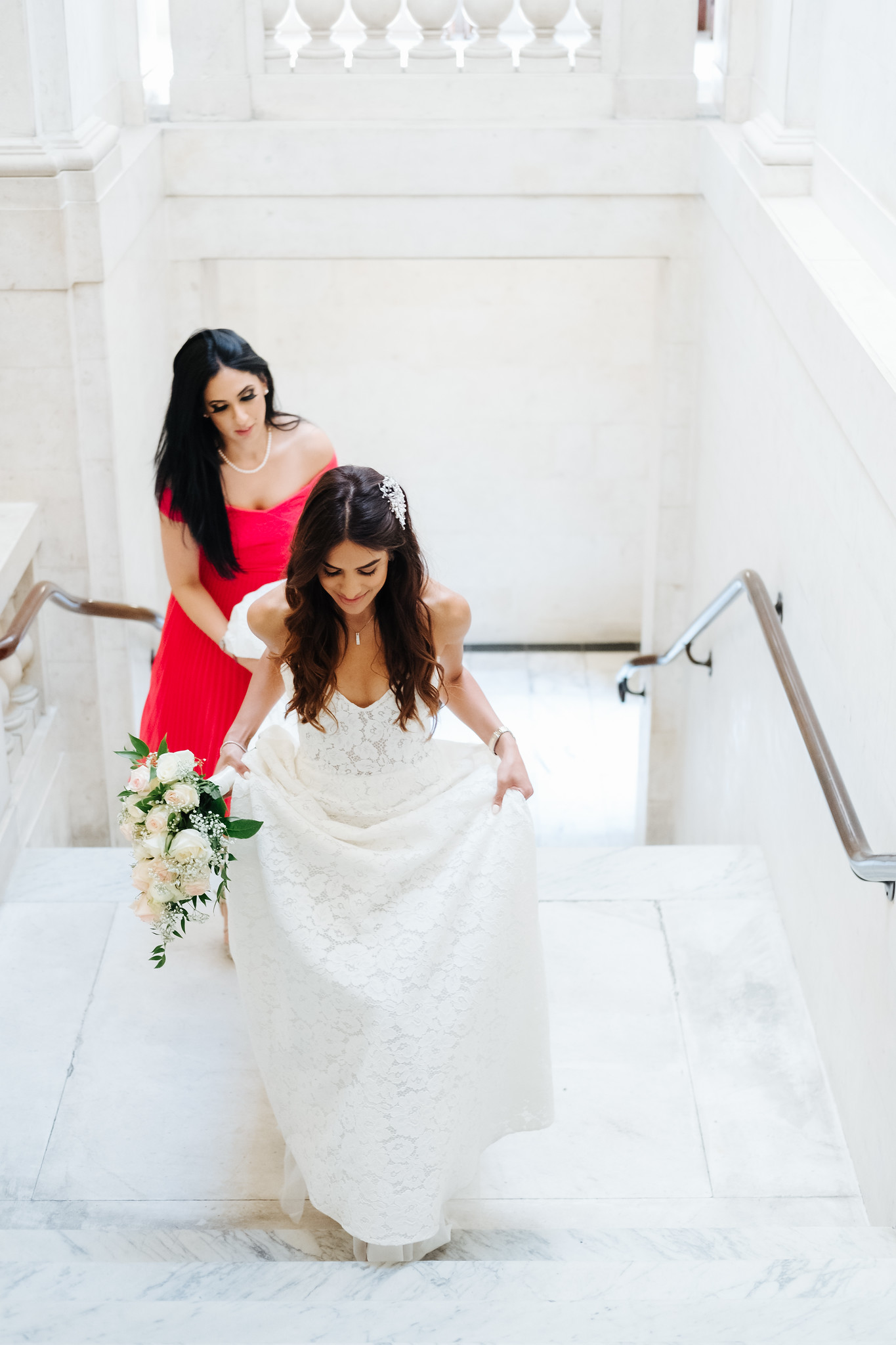 4.       Ideal for an intimate wedding
Town halls are perfect for smaller weddings, in my opinion there's nothing worse than a half empty church or ballroom, you want to fill the space with loved ones. Marylebone Town Hall has different rooms to suit your party size. There were 30 friends and family at this wedding, the room was small and cosy, thoughtfully decorated - think, chic greys with a contemporary twist.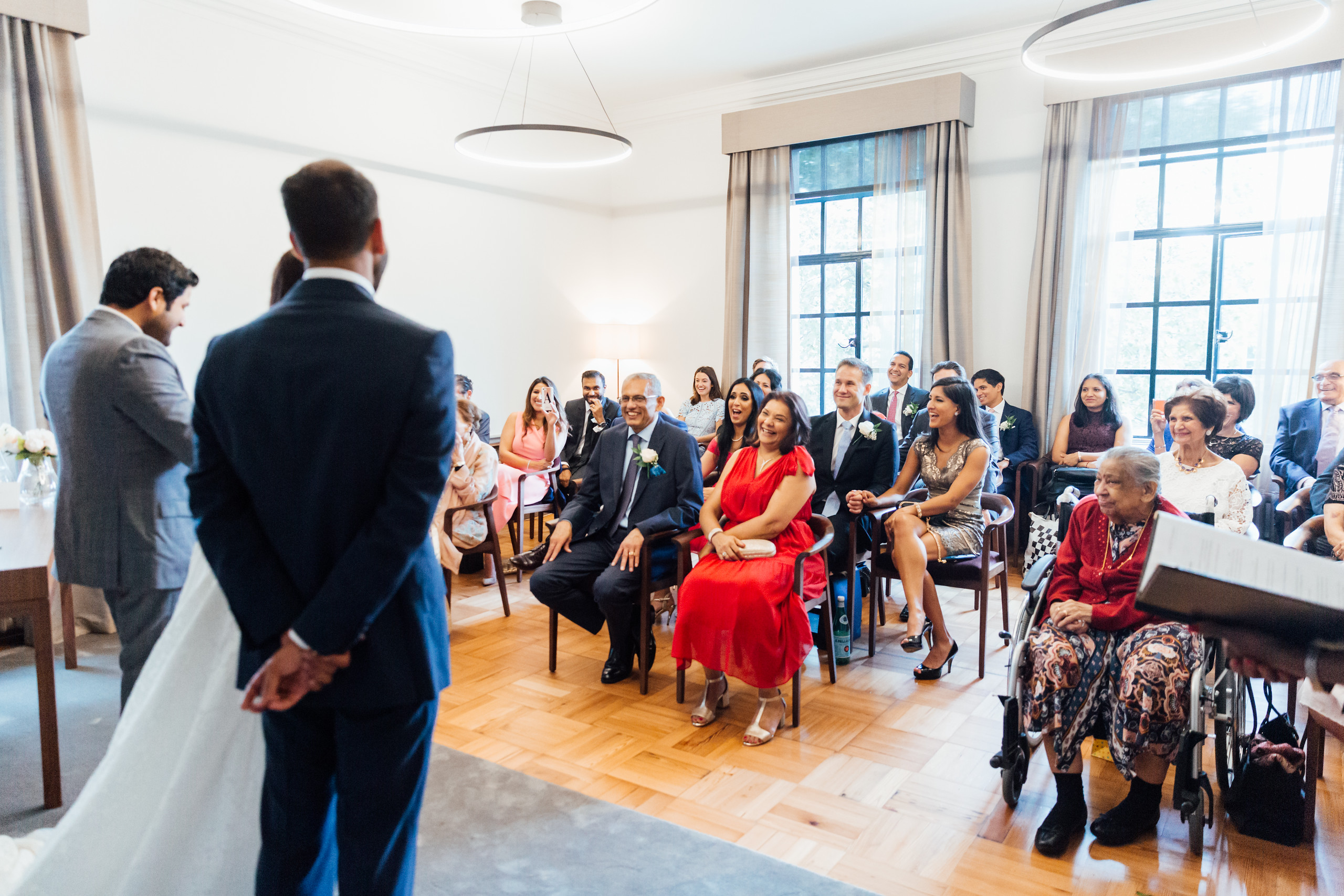 5.       An uber relaxed ceremony
The registrar was hilarious, cracking jokes to make everyone feel at ease, most importantly the bride and groom. There was a lovely, celebratory feel, no stuffiness whatsoever.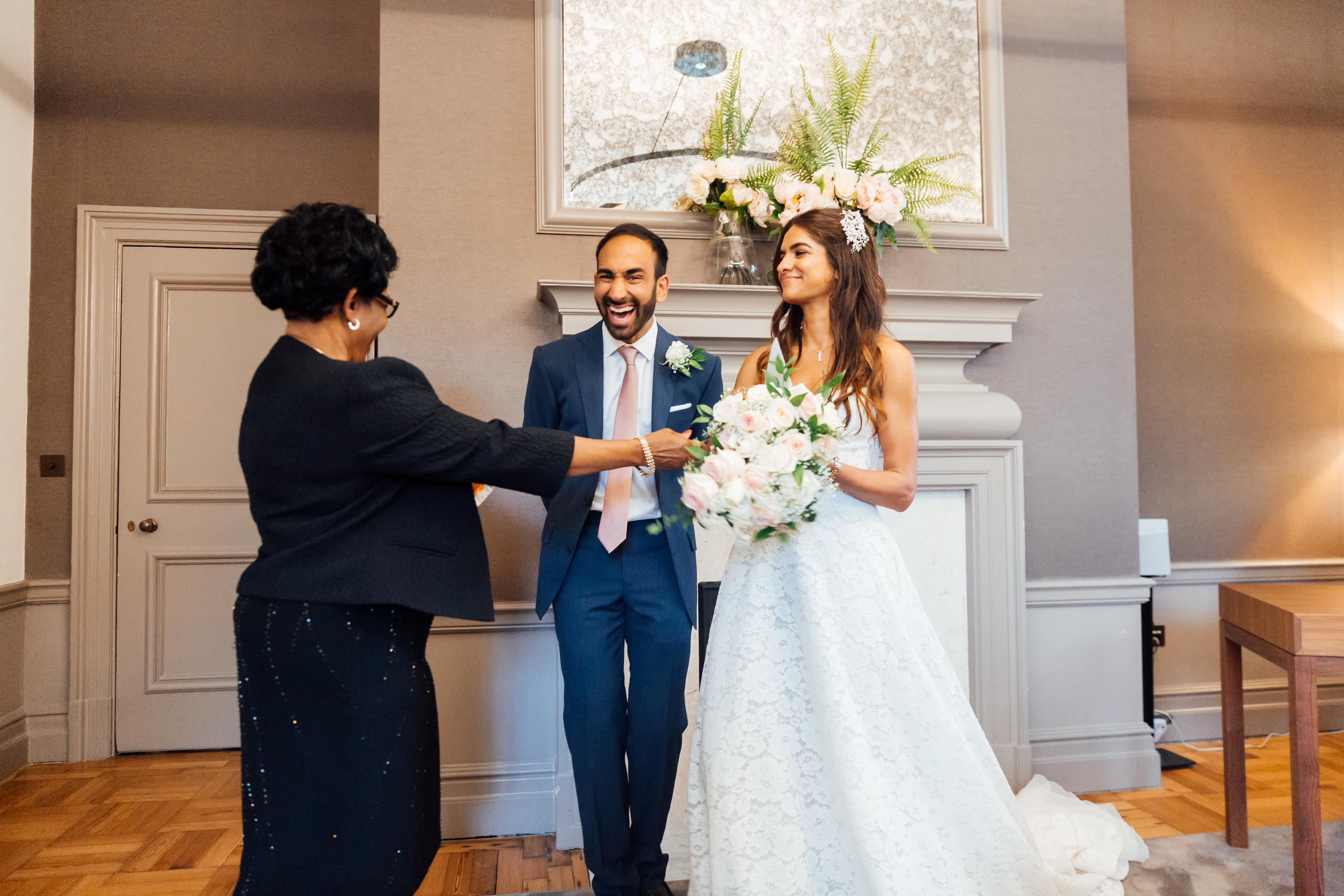 6.       Some of the top reception venues, just a stone's throw away
After the ceremony we headed in black cabs to The Rosewood for a wonderful wedding reception. Being in London, you have the choice of some of the best hotels and venues from around the world. Whether you're looking to host an outdoor garden party, a black-tie extravaganza in a grand ballroom or rooftop party… London has the answer.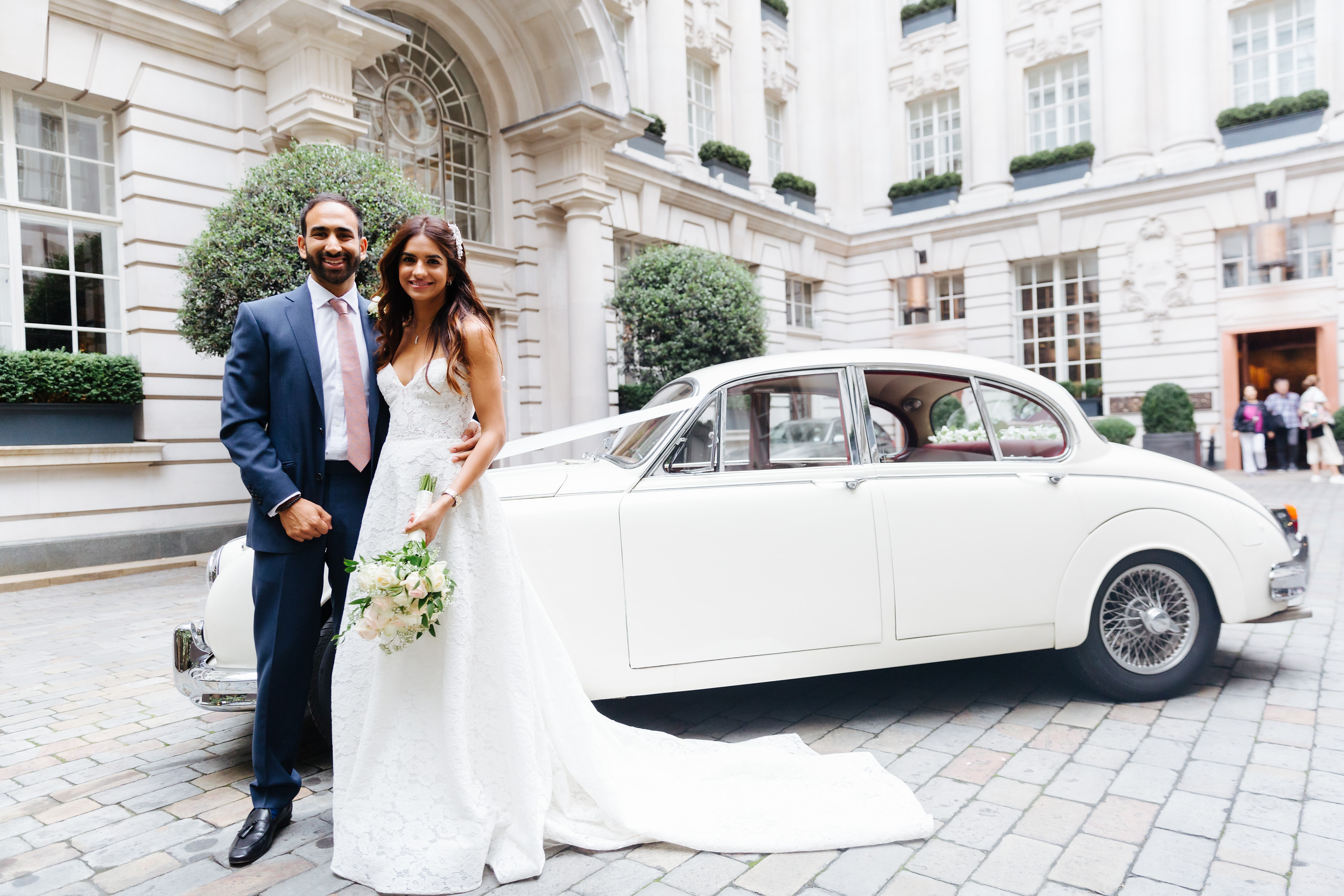 7.       Four-legged friends welcome
What could be better than having your doggy at the ceremony, London is a very dog-friendly city and Marylebone Town Hall prides itself on being just this. Get those flower crowns at the ready!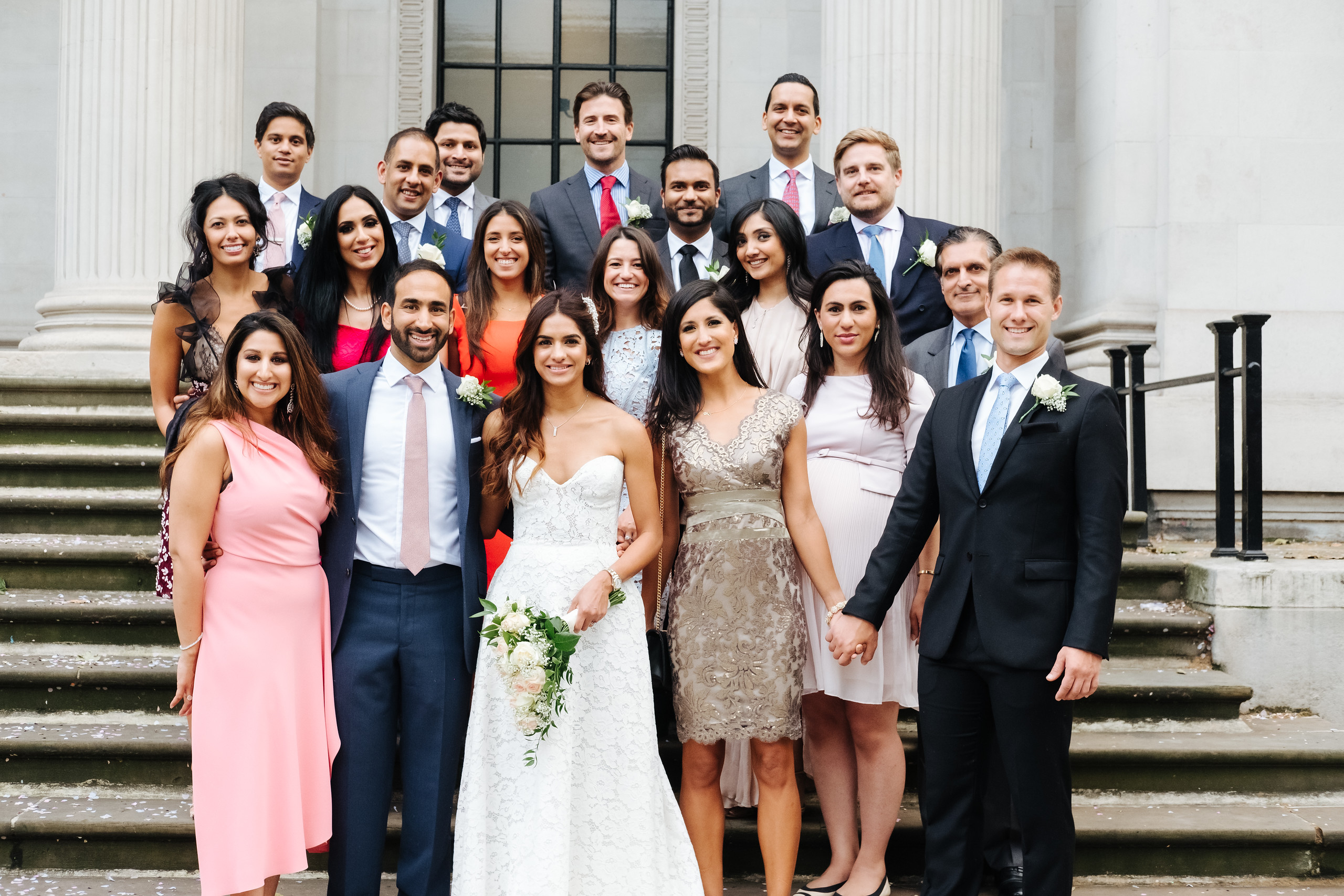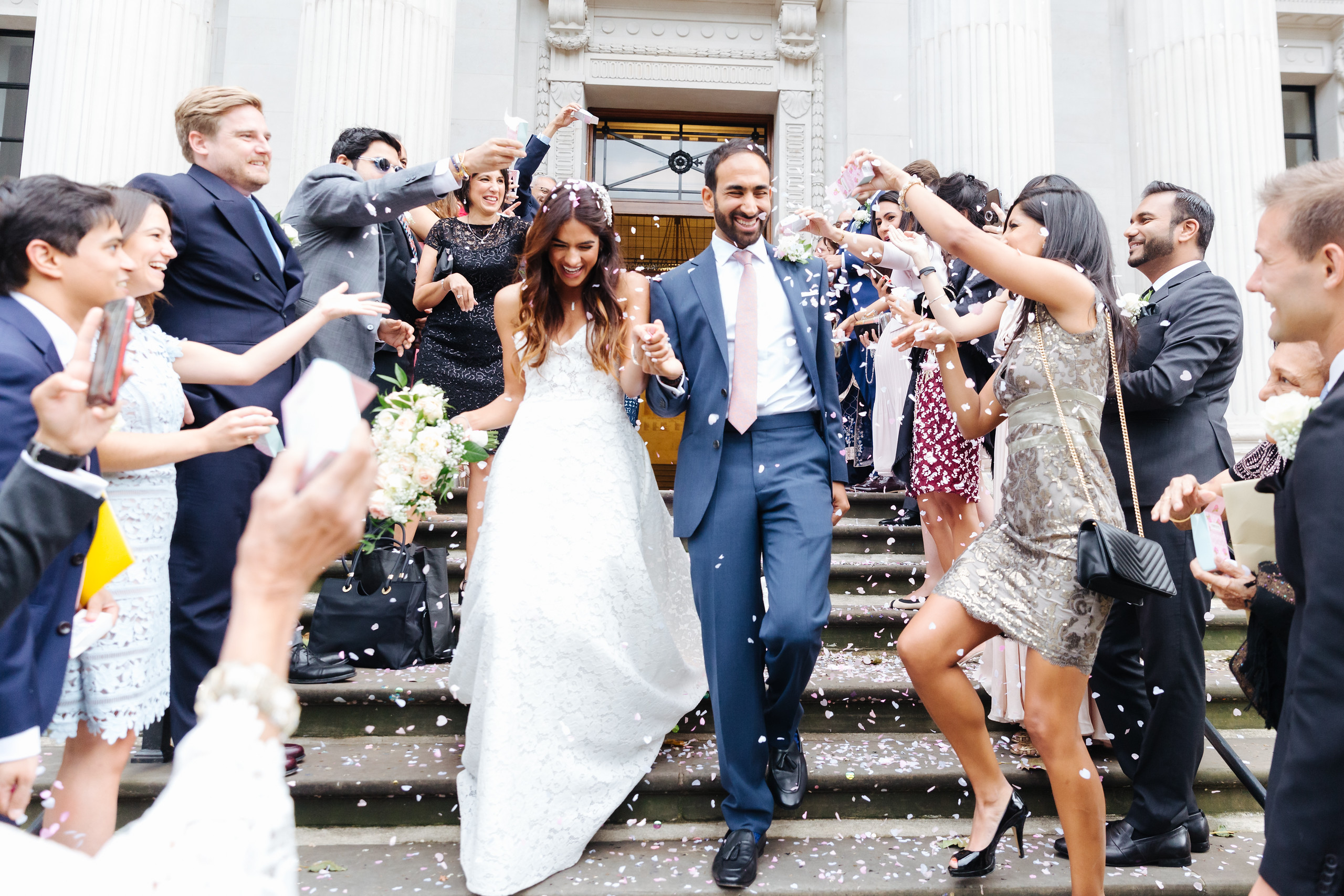 Follow Isabella Eckett on Instagram @isabellaeckett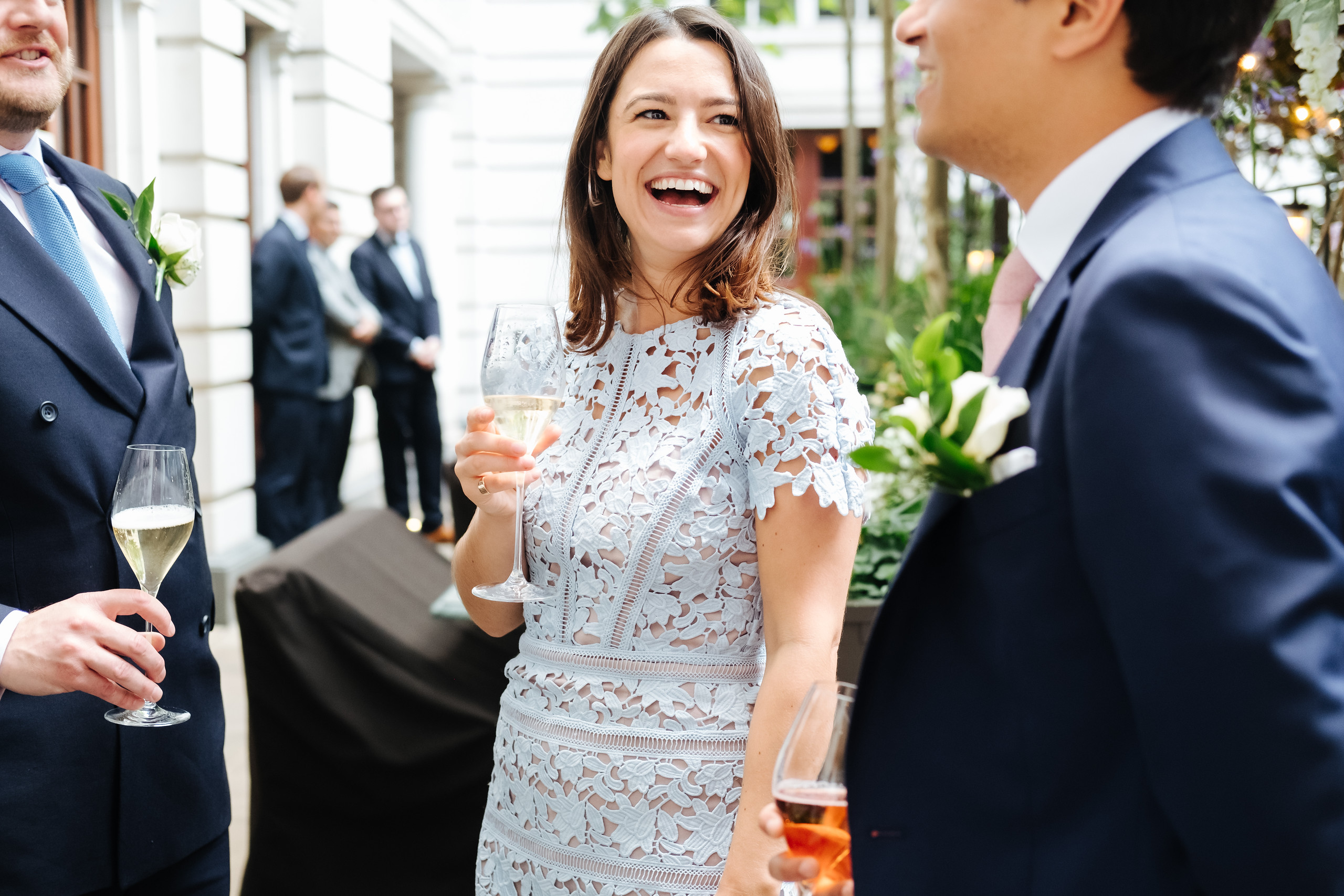 All photos provided by the couple's photographer, Becky Lee Brun at The Studio M