15th August 2018
August Venue of the Month: Institute of Contemporary Arts
Image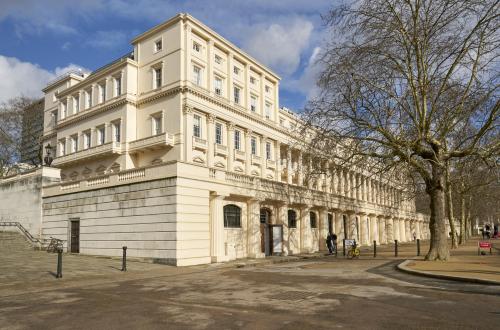 The Institute of Contemporary Arts is an iconic venue located on The Mall, just a short walk from Buckingham Palace and Downing Street. It is a creative and culturally significant building with two Regency rooms and a large Theatre space.  While enjoying breath-taking views from three balconies overlooking St. James's Park, Big Ben and London Eye, it is a spectacular location to sip champagne and party in style. The venue recently has been shortlisted for the London Venue Awards in Best Party Venue and Best Private Dining categories.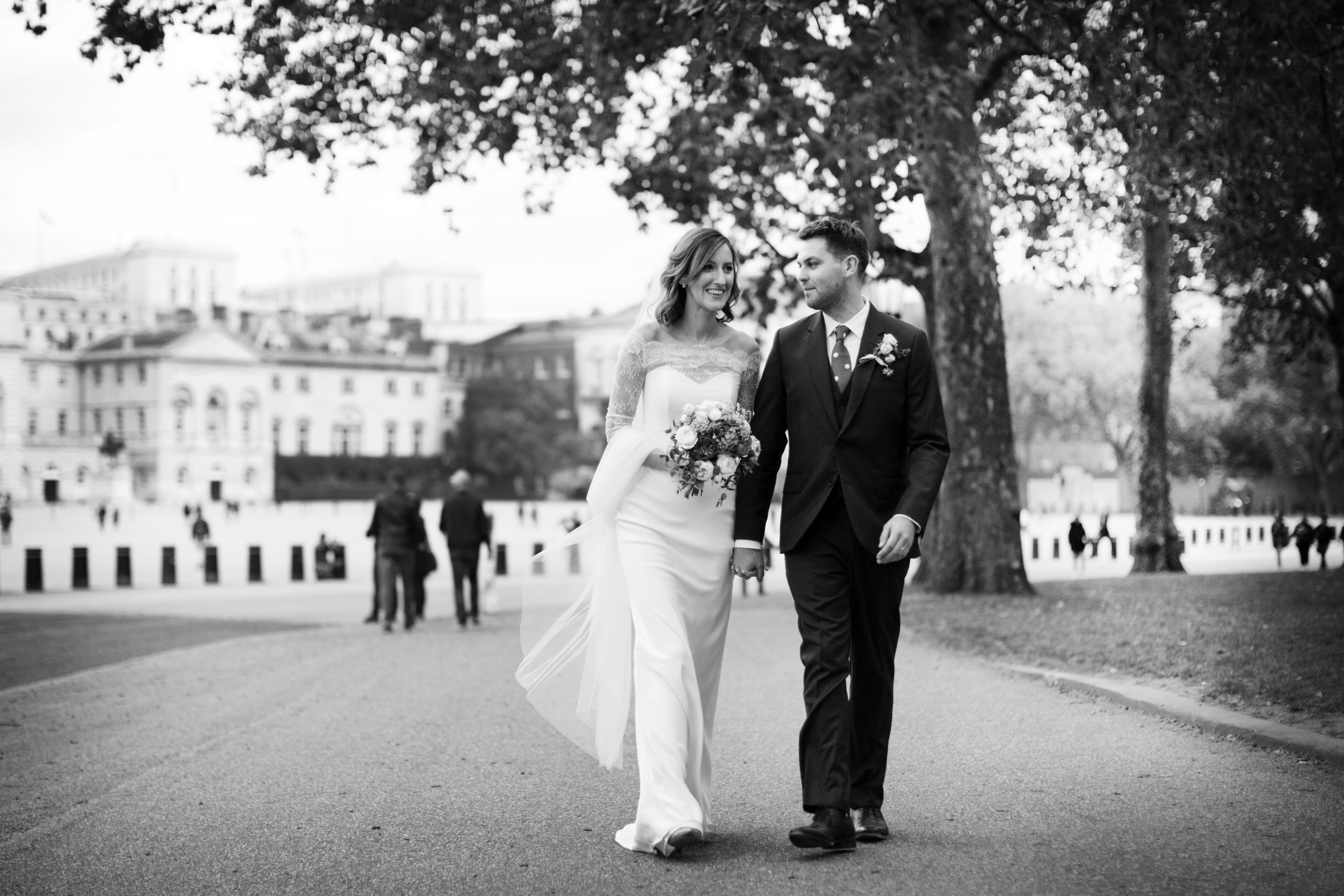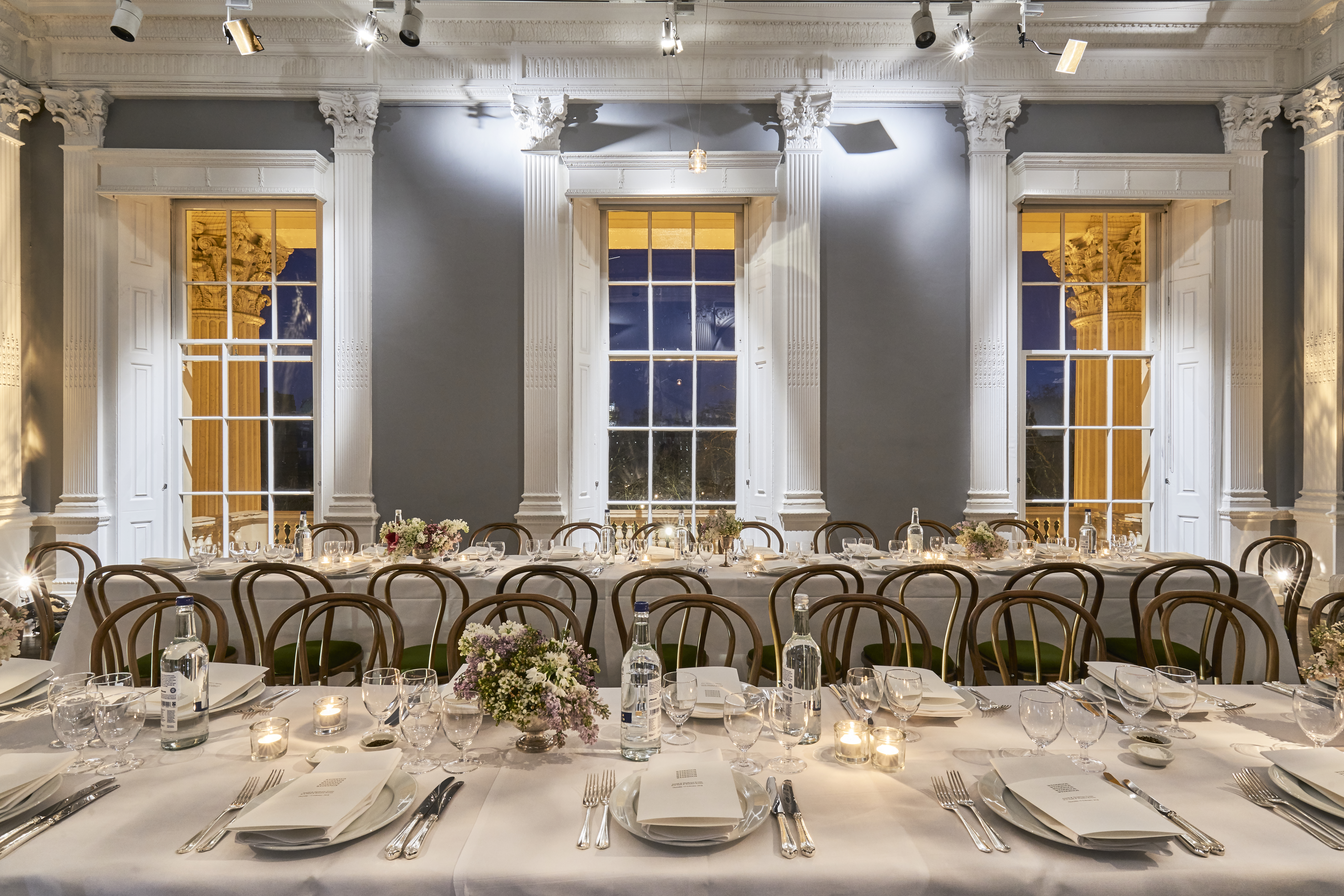 The ICA was founded by a collective of artists in 1946 and moved to its present location on The Mall in spring 1968. Over the subsequent decades, the Institute has staged numerous ground-breaking exhibitions, among those the first major British institutional exhibitions by Pablo Picasso, Francis Bacon, Jean – Michel Basquiat and Damien Hirst.
That's what makes the ICA an exciting place to have a wedding party in the Nash and Brandon Rooms above the Upper Gallery – the perfect setting for dining and dancing. For larger numbers, the Theatre space is ideal to host bigger numbers with a capacity for complex production and entertainment.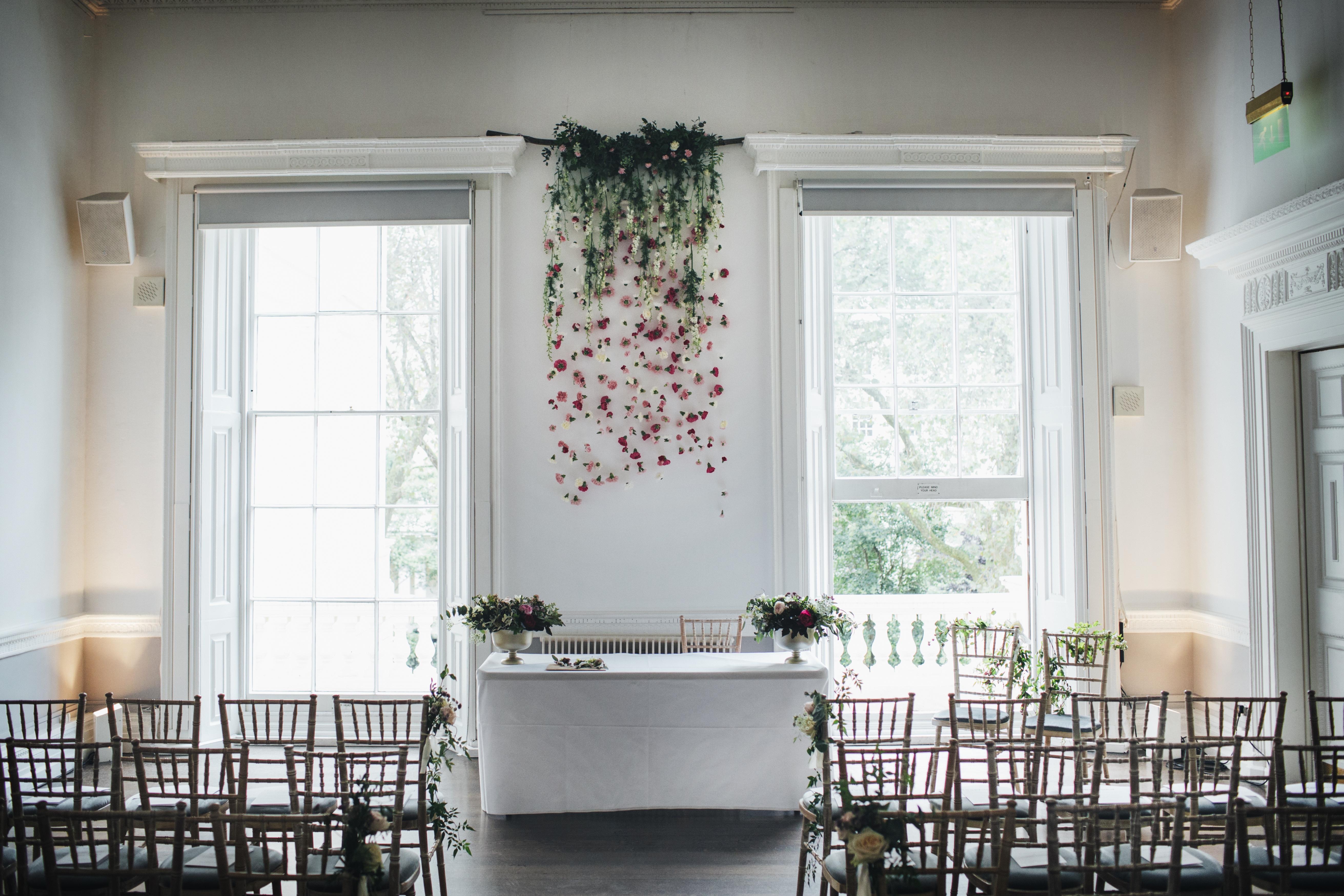 One of the most exciting recent developments at the ICA is having Arnold and Henderson on board since October last year who also run the highly acclaimed Rochelle Canteen based in Shoreditch. It was one of last year's hottest openings especially across the Galleries and Museums scene in London and Rochelle Canteen and Bar at the ICA has been followed by great reviews and press coverage. With over 25 years of experience, Melanie Arnold and Margot Henderson are the real experts in delivering not only incredible food but also a wonderful atmosphere for any event. They love throwing weddings and private parties and the family business is at the real core of what they do. The feedback has been outstanding and the glowing reviews have brought clients who are looking for high quality food and production, a real foodie experience!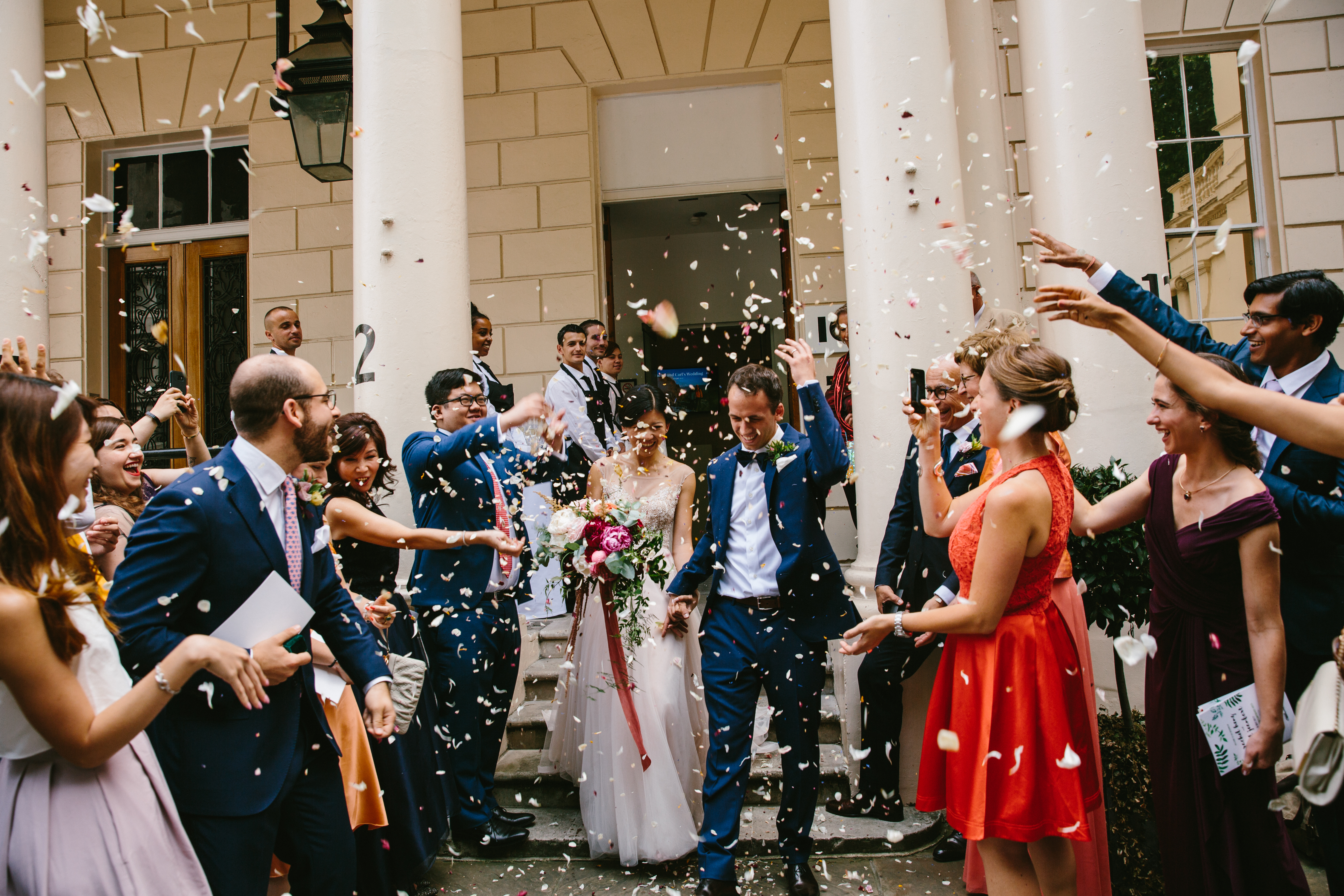 "Within 5 minutes of visiting the ICA we knew it was where we wanted to get married. The space itself is beautiful with gorgeous high ceilings and big sash windows letting in so much light. An added bonus is the private garden we used for our champagne reception, and the balconies in the Brandon room overlooking the Mall and Horseguards - a total treat and really special for photos. One of the most important and deciding factors when choosing the ICA for our wedding day were the staff. We'd previously seen some venues that were very rigid, with rule after rule of what we couldn't do, but from our first meeting with the event manager at the ICA, every question we had was answered with positivity, creativity and a huge effort to make our day as special and personal as possible. We actually missed them when the wedding was finished – they really are such a lovely team. The food and drink were completely delicious, from the canapes to the puddings, our guests were really impressed. The catering manager was really receptive to our ideas and requests which we appreciated. The day itself ran like clockwork and we didn't have to worry about a thing - which is exactly as your wedding day should be! All in all we could not have hoped for a better experience and would highly, highly recommend the ICA for a London wedding."
Polly and Charlie Hawker                   Date of Wedding - 08 Oct 2016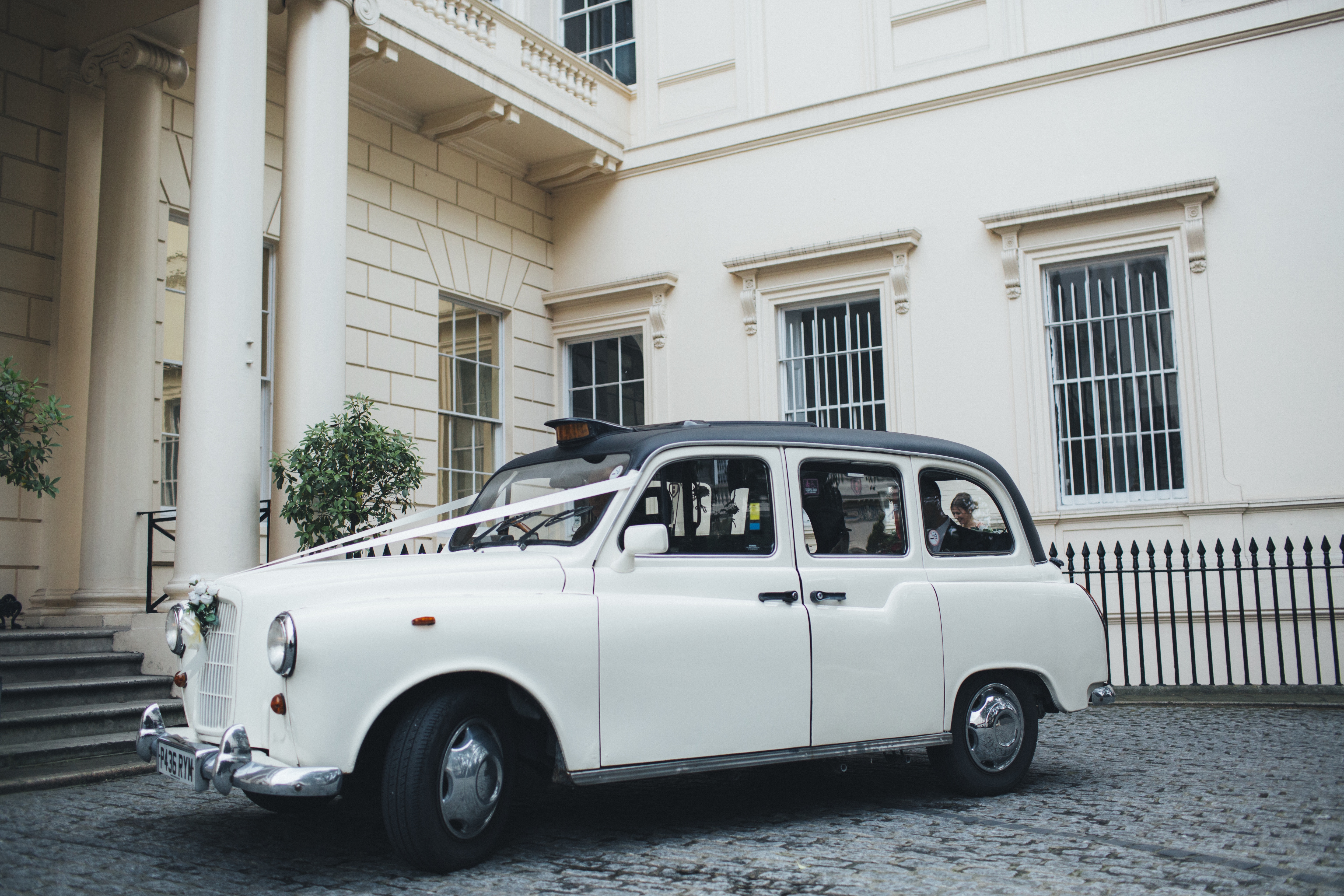 "As soon as we walked into the ICA we knew it was the perfect place for our wedding. Upon arrival you enter into a beautiful hallway with access to the most amazing spiral staircase that takes you up to the first floor function rooms (Nash & Brandon). When you enter the space you are instantly blown away by the scale and grandeur of the Georgian rooms, and with all 3 spaces interconnecting it makes for an ideal space to hold your wedding service, meal and after party. For us the venue couldn't have been any better and it made our day so special for everyone involved. My husband and I could not have pulled off such an amazing wedding if it wasn't for all the help and support we received from the staff at the ICA. Our event manager was the most amazing person, she looked after us from the word go and helped us every step of the way. A wedding can be a daunting experience but with the knowledge and guidance of our event manager we were made to feel relaxed and supported through every step. We would highly recommend this wonderful venue......so if you are looking for a beautiful building in an iconic London location then the ICA is definitely the place to be."
Richard & Mateusz Rektor-Morris     Date of Wedding - 16 Jun 2018

To discuss your wedding plans, please get in touch:
E-mail: events@ica.art
Telephone: 020 7766 1432
Website:  https://www.ica.art/venue-hire