This is a question we hear a lot at The Old Marylebone Town Hall. The answer is yes. There are a lot of different ways to make your wedding celebration perfect for you both as a couple.
Here are some of the ways you can personalise your ceremony with us:
Vows
Have you thought about writing your own vows? This is a moment when you can express just how you feel about your partner and some couples love to be able to use this moment to say it, as they feel it, in their own words.
As long as you and your partner exchange the required legal words, you are free to add to the vows.
If penning your own words isn't for you, we have a selection of different vows for you to choose from including Traditional, Modern and Romantic. You can have a look at sample wedding vows here.
Readings
Having your nearest and dearest do a reading during your ceremony is a lovely way to include family and friends in your celebration and there is plenty of inspiration out there to get ideas from. Some couples choose a favourite poem and others choose a family member to write a piece about the couple to welcome them into the family.
Please be aware that any music or readings must be non-religious - just ask your registrar if you're unsure.
Music
If you want to walk down the aisle to a special number, elegant violin solo or a soulful singer, then let us know and we'd be happy to include your music choices into the service. Live performances are very popular and we can help advise you on what works best.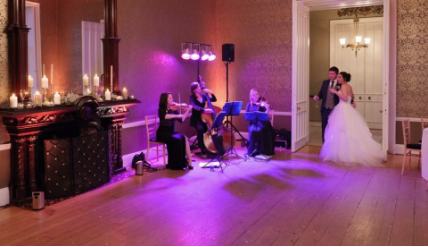 Unique Ring Bearers
Would you like your family dog to hold the rings for you? No problem, providing you give us sufficient notice and the registrar conducting your ceremony is comfortable with the arrangements you can have a child, a four legged friend or even a drone as your ring bearer.
Confetti/keepsakes
Wedding branding is very popular and there are lots of finishing touches that can compliment your ceremony. If you have a little pot of confetti for your guests, we can place them on the chairs for each person as they arrive. Again, just discuss this with your registrar when you book your ceremony.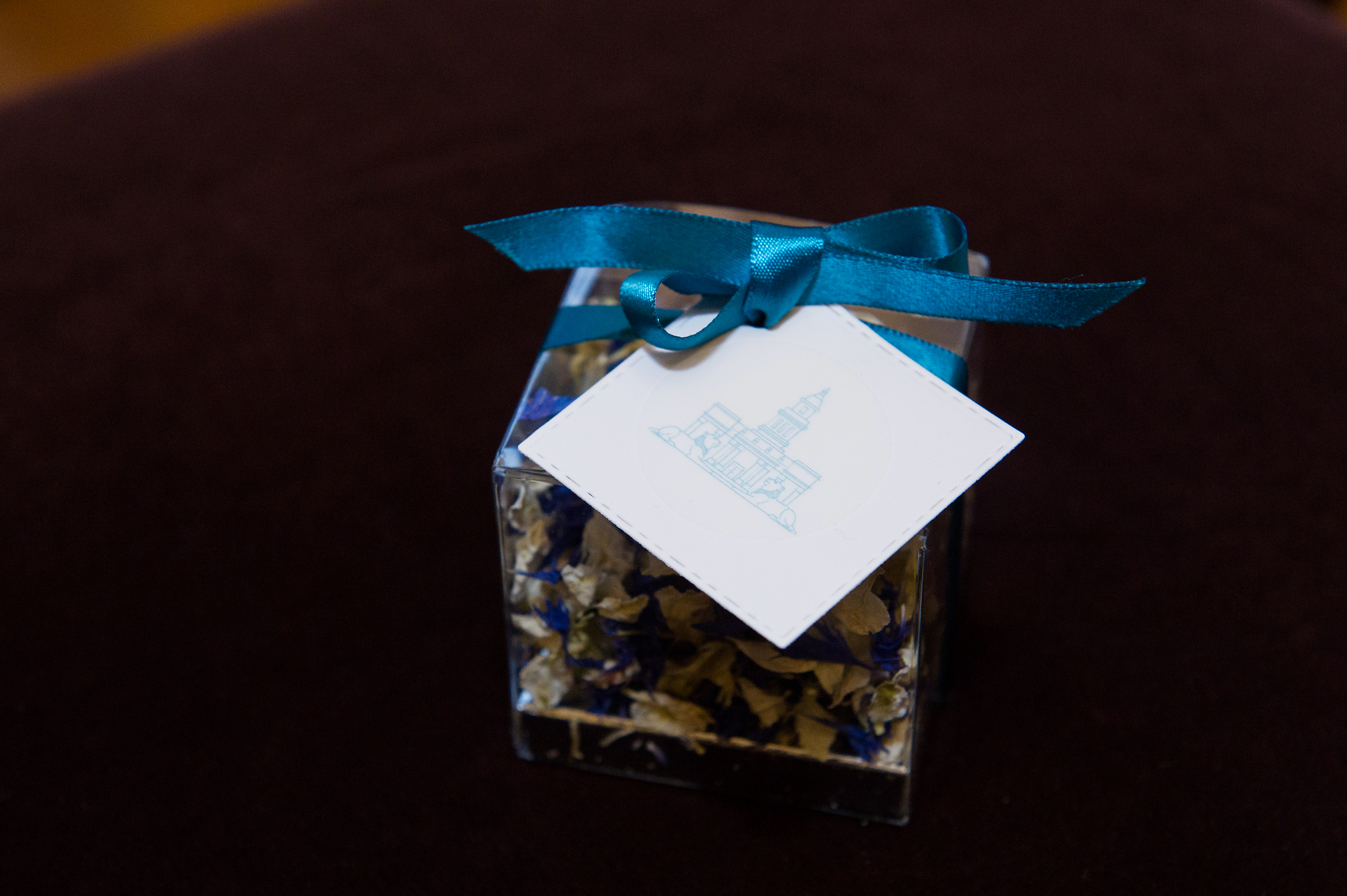 Transport
You can be creative about how you arrive and depart in style at your ceremony. Route masters and classic cars can add character and personality to your celebration.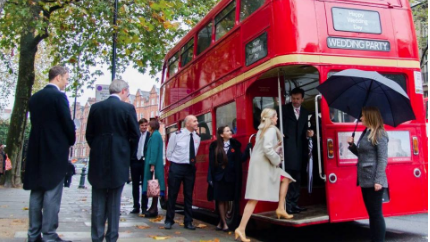 To find out more you can visit our website here, download a free Guides for Brides Wedding planner here.
Once you have booked your ceremony and given your notices of intention to marry you can make arrangements to meet with the registrar assigned to conduct your wedding a month or so beforehand. This will enable you to put a face to a name so you are not strangers on the day and talk through your ideas and plans for your ceremony. Just drop us an email with some suggested dates and we will do our best to accommodate this for you. Also, please ensure you email your final ceremony script to registeroffice@westminster.gov.uk at least two weeks before your big day - including sending us copies of your readings and music choices. This is to ensure that all of your personal touches are approved and captured on your booking details in readiness for the ceremony.
Follow us on Facebook: facebook.com/WestminsterRegisterOffice
Chat to us on Twitter: @WestminsterRO
Share with us on Instagram: @adaytorememberdotlondon