Whether it's an intimate candlelit affair or a ballroom glamour spectacular, your wedding is an expression of all things you. But no matter how big or small your day, there's always a lot to organise. From the ceremony to a couturier, champagne to canapés, The Berkeley makes the whole experience effortless.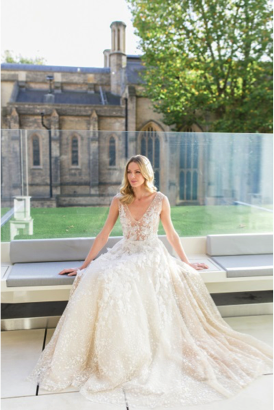 Here comes the bride
The moment you arrive at The Berkeley – whether by vintage car or horse-drawn carriage – it's all eyes on you. And rightly so. Because we only host one wedding a day, we're able to give each one our undivided attention. We aim to strike a fine balance that we're immensely proud of: a contemporary sense of style with a classic approach to service that comes from our 300-year history.
You shall go to the ball(room)
Our contemporary Ballroom – the first of its kind in London – is an unforgettable place to say, 'I do.' Its stunning three-dimensional ceiling and eucalyptus-wood panelling gives it a striking sense of style, a versatile backdrop for love, laughter and raising a glass (or two). The grand double doors open to the beautifully-lit Belgravia Room when it's time for cocktails.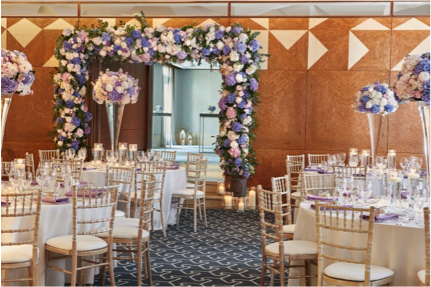 From last-minute preparations to first dance
Some have been dreaming of their big day since childhood. Others simply don't know where to begin. Either way, an experienced wedding planner can offer much-needed inspiration, guiding couples every step of the way sharing their little black book full of the best kept secrets in town. Whatever you're looking for – an indoor forest, a ten tier cake, snow in July – we love a challenge and pride ourselves on making the impossible possible.
"The events team were wonderful and welcoming, and gave us all the information we needed. Nothing was too much trouble and Head Chef Jude even designed a beautiful Indian-inspired menu for our event."
~ Sanju & Jonathan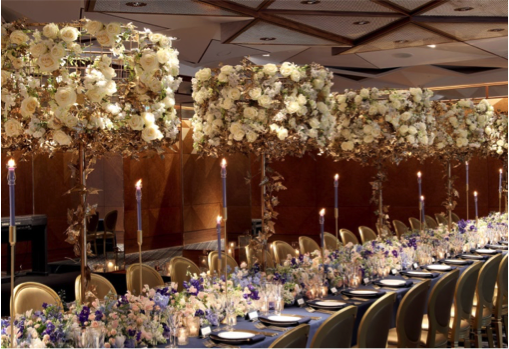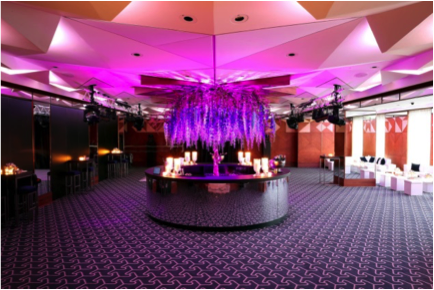 Float away to Cloud 9
The weeks leading up to a wedding can be just as important as the day itself. So with those last-minute details falling carefully into place, it's time for some 'us time'. The Berkeley Health Club and Spa is the ideal spot to unwind, rejuvenate and be pampered – from facials to manicures – those celebrating their wedding in The Berkeley Ballroom can enjoy nine weeks' membership before the celebrations begin. ­­