1st July 2017
How to Get Married
Image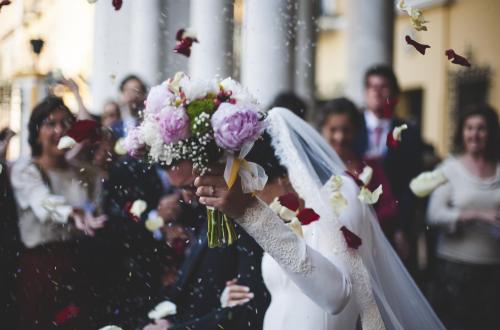 Congratulations! You're engaged. Now what? 
Booking your wedding can seem like a daunting process, as there are several steps that need to be followed. In reality, there are four things that you must do to arrange a legally binding marriage or civil partnership ceremony: 
1. Choose the time & place 
Find your ideal venue (our venue filter should help) and pick the date you'd like to get married. Before you can book your registrars or give notice of intention, you will need to have decided when and where your ceremony will take place. 
2. Book your registrars 
For your marriage or civil partnership, two registrars will need to be in attendance. Once you have chosen your venue and confirmed that it's available on your chosen date, you'll also need to contact the registrars to ensure they are available on the day. You can check our availability and book your registrars online. 
Please be aware – booking and paying for your registrars to attend your chosen wedding venue does not mean you have also booked and paid for your venue. You must book the venue separately! 
3. Give your notice of intention 
Once you've booked your venue and registrars, you will need to attend a notice of intention appointment. You usually need to do this in your local register office, even if your venue is not in your local area. Don't worry – you can still get married in Westminster if you're not a Westminster resident.   
Your notice of intention needs to be given at least 28 days  before your wedding or civil partnership ceremony. If you or your partner are not EEA residents, your notice period can be extended to 71 days, so you will need to give notice at least 71 days before your ceremony.  
If you live outside the UK but want to get married in Westminster, you will need to provide proof that you have lived at one fixed address anywhere in England or Wales for at least the 7 days prior to your notice appointment.  
Once you've attended your notice appointment, you can get on with planning the ceremony. One of our registrars will be in touch to ask which of our ceremony scripts you would like to use. However, you are free to alter the wording in your ceremony, add readings or music, and write your own vows. As long as your ceremony contains the required legal wording, you can personalise it to your exact specifications. See more on this here. 
As this is a civil ceremony, your script, readings and music cannot contain any religious wording. Incidental references are OK – think Madonna's 'Like a Prayer', rather than John Waller's 'The Marriage Prayer'.  
Once you have completed these 4 steps, you're ready to get married!  
I'm getting married in my place of worship. Does that change things? 
Yes. In the first instance, you should ask your place of worship what you need to do.  
In general, if you're getting married in an Anglican church in England or Wales, you won't need to give notice with the register office. However, for other religious weddings, you will likely still need to attend a notice of intention appointment.  
You also need to ask your place of worship whether they have an authorised person there who is able to register the marriage. If not, you will need to have a registrar present at your ceremony to do this.