1st July 2022
July Venue of the Month: Regent's Conferences & Events
Image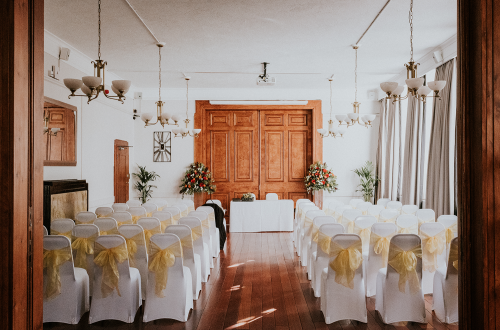 Celebrating all four seasons, Regent's is a picturesque year-round wedding venue with extensive outdoor and indoor space in the heart of London.
Boasting 11 acres of private grounds and the vast surrounding greenery of Regent's Park, Regent's sits conveniently within a few minutes' walk of Baker Street tube station, within close proximity of Marylebone, Camden and Westminster. A microcosm of rural utopia, Regent's benefits a majestic environment with stately trees, water and wildlife, while maintaining first-class positioning and transport links in the capital.
Elegance and serenity are guaranteed, as the exquisite Edwardian architecture and stunning scenery create the most magnificent backdrop for a picture-perfect wedding. Whether it's an intimate gathering for 50 friends and family, or a lavish extravaganza for 400 guests, Regent's will help materialise your vision.
The 'wedding season' knows no bounds at Regent's, charming its guests throughout the year...
Spring: Romance blossoms Regent's in Spring is a beautiful place to be, full of hope and growth. Across four acres of landscaped gardens, an abundance of flowers come into bloom, lit up in pastel colours with natural blossom confetti adorning the trees. The temperatures are often moderate and the expanse of space provides a suitable option for outdoor receptions, or at the very least a stunning natural backdrop for your wedding photos before proceeding to dine indoors.
Summer: Sun-sational occasions During the summer months, the lush York Lawns house an elegant, ivory-lined marquee with opening sides and use of the surrounding gardens. The marquee provides a tasteful blank canvas to project visions of your perfect outdoor wedding without the worry of weather limitations. The ivy-covered Edwardian venue becomes embellished in an iconic wisteria, with a spectacular splash of purple against the vibrant greenery. The longer, lighter days mean guests can make use of the versatile grounds and benefit from extended summer serving hours as the bar is available for later finishes. From Aperitivo style dining to buffets, BBQs or more traditional fine dining, the summer catering options at Regent's are endless.
Autumn: Fall in love The drama of Autumn at Regent's makes for a striking wedding location. The ivy-covered brick quickly turns hues of red and orange – a beautiful photography canvas. A combination of traditional and contemporary indoor and outdoor spaces ensures that every eventuality is covered when it comes to unpredictable weather. The natural Autumnal ambiance can be subtly complemented by dimmed lighting, lanterns and candles for a truly magical occasion. Crisp mornings and frosty evenings only add to the romantic charm, while the seasonal transition towards winter allows for catering creativity in both food and drink, for example adding a touch of spice to your cocktails.
Winter: Walking in a wedding wonderland A winter wedding at Regent's benefits from existing decorations transforming the venue over the festive period, adding light, joy and magic at no extra cost. There's nothing more enchanting than the venue grounds in the snow, and though it's not guaranteed, there are lots of ways to recreate the wedding wonderland you're dreaming of. The extensive garden team works tirelessly to maintain year-round beauty in the grounds, while the inside of the venue can be dressed according to your vision. Winter weddings often benefit from more flexibility in the calendar, less competition to source your dream suppliers and fun opportunities for theming your catering.
Whatever the season, find out more about hosting your wedding at Regent's.
Regent's University London,
Inner Circle, Regent's Park, London NW1 4NS
Tel: 020 7487 7540
Email: weddings@regents.ac.uk
Web: www.regentsevents.co.uk