30th August 2018
Location Location Location
Image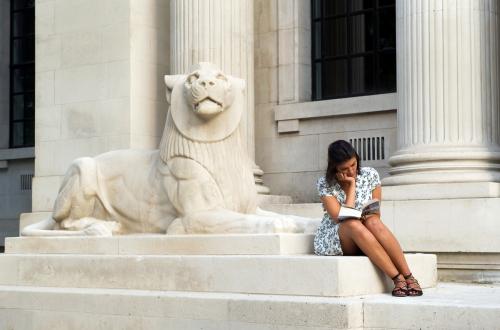 Through June and July, we put a spotlight onto the amazing wedding photographers who regularly shoot weddings here at The Old Marylebone Town Hall and do a fabulous job at capturing our couples wedding day memories forever.
For those of you that are keen to be creative with your wedding photographs once you leave the town hall, we have made a list of some of the best places for a unique wedding photograph within easy reach of The Old Marylebone Town Hall, within Westminster.
1. Regents Park
This offers numerous opportunities to get snap happy with gorgeous green foliage as a back drop all year round.
*Ensure you check if a permit is required for commercial photography within Regents Park.
After tying the knot in the same Wedding venue as Sir Paul McCartney; The Old Marylebone Town Hall, you can go along Abby Road and create your own iconic Zebra crossing photograph. You could take your entire wedding party with you!
For any die-hard Sherlock fans, you could have your wedding portrait out side his house and its just a short stroll away from The Old Marylebone Town Hall. N.239 is the Sherlock Holmes Museum, with "221B" written above the door. 221B Baker Street is the London address of the fictional detective Sherlock Holmes, created by author Sir Arthur Conan Doyle.
One of the oldest and most iconic grounds in world cricket, a photo opportunity at the pavilion end is one no cricket fan would want to miss out on.
The canals of little Venice offer a unique photograph opportunity. The canals of London are a thoroughfare of activity with Narrow boats and Dutch wide beams always on the move. If you choose a quiet spot along the canal, with a line of boats behind, it is unlikely that anyone will have the exact same back drop again once the boats move on.
6. Marble Arch
Another of London's Iconic pieces of architecture is just a short taxi ride from the Old Marylebone Town Hall.
To add an art deco style to your photographs, the main building at the BBC is in Art Deco style and a Grade II* listed building.
The Royal Academy Of Music here in Marylebone is a stunning building and would is perfect for a gorgeous wedding backdrop in black and white.
We would love to hear from you, tweet us or send us a message on Facebook and tell us your best wedding photography spots in the City of Westminster.
Photograph by Emma Duggan
Follow us on Facebook: facebook.com/WestminsterRegisterOffice
Chat to us on Twitter: @westminsterro
Share with us on Instagram: @adaytorememberdotlondon