​Lael Douglas is one of the Registration and Ceremonies Officers here at The Old Marylebone Town Hall, read on to find out why she loves her job and what she might be doing if she wasn't a registrar. 
1. How long have you been a registrar and how many weddings and civil ceremonies have you overseen?
I have been a registrar for nearly 3 years now. I wish I had kept count as it must be nearing 2,000! The summer especially can get quite busy and I've conducted or registered up to 9 ceremonies in a day.
2. What inspired you to want to become a Registrar?
I knew how much of a privilege it would be to have a hand in those precious moments in people's lives; registering the birth of a baby or even the death of a loved one and then becoming one with your other half. I can honestly say it has been just that. You meet so many amazing people and it's humbling to be able to share those experiences with them.
3. Tell us about the most interesting/memorable wedding that you have overseen?
There has been quite a few, as you can imagine. One wedding had a drone for a ring bearer, flying in from the back of the room – very modern. One wedding at Claridge's had 4 dogs for guests who I had to compete with – I've never spoken so loudly! A couple once simultaneously gave me a hug once I'd pronounced them husband and wife – it was a group hug right there at the front and I really felt their
appreciation. Not forgetting the time I was sent a bit of wedding cake – people can be really sweet. We do many ceremonies and astonishingly they are all different, some make you laugh and some make you cry – sometimes both!
4. What advice would you give to couples planning a wedding?
Not to overdo it… and only invite your favourite people! Grand weddings are lovely and make for great photos but it adds unnecessary pressure on a couple. Make it just about the two of you and enjoy the celebration of your love with authenticity and guests who are truly happy for you.
5. Has there been a rise in popularity for renewal of vows?
Yes, especially for those who may have been married abroad and couldn't invite all their loved ones at home.
6. Which is your favourite room at The Old Marylebone Town Hall after the refurbishment?
My favourite room is definitely The Marylebone room – if you ever attend an open day, you'll find me hosting in there. It has a real charm about it being traditional in style but still modern with its furnishings. The light coloured furniture really sets off the varnished wood. There are just enough seats for an intimate ceremony and the room is still quite spacious.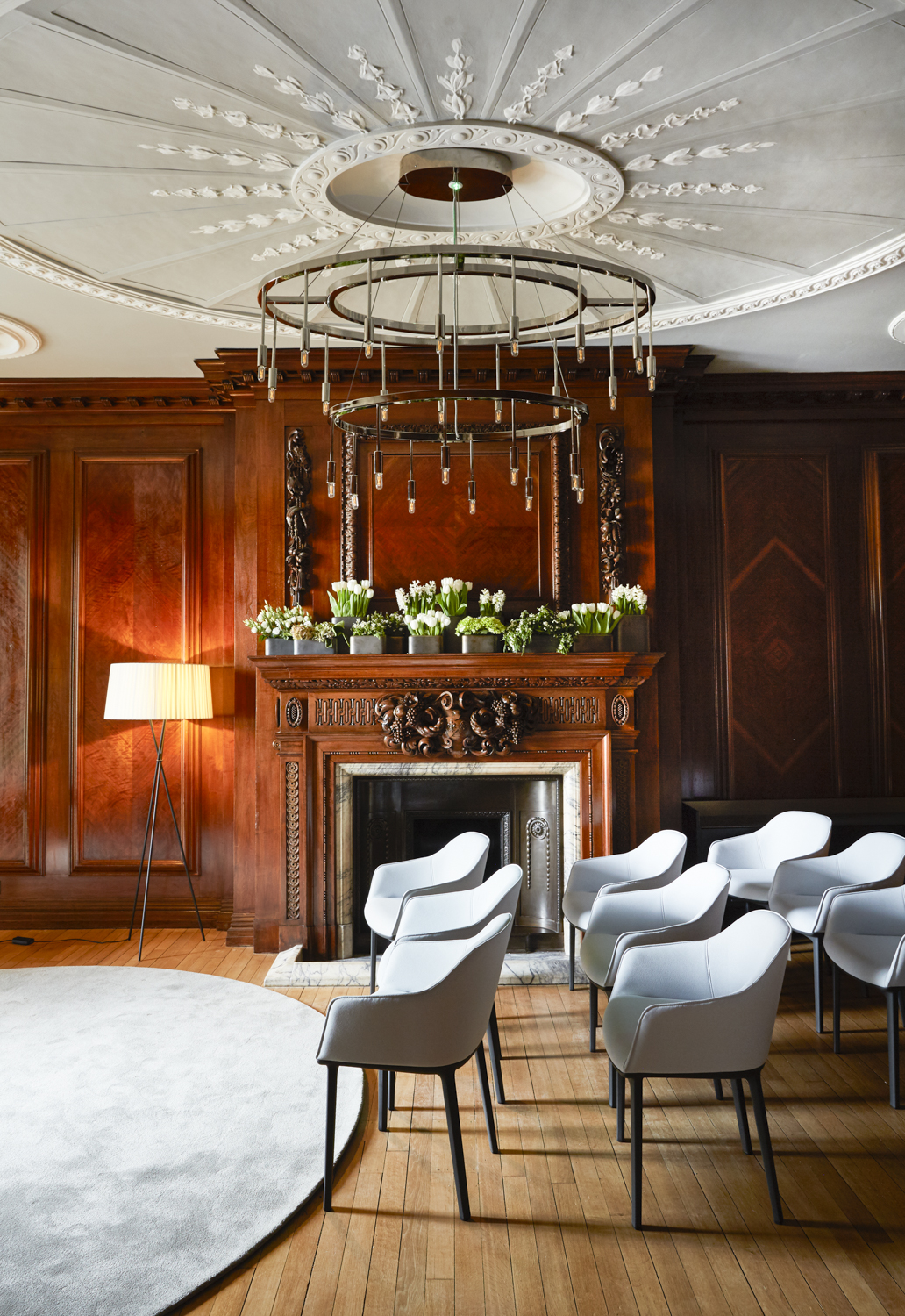 7. If you weren't a registrar, what would you be doing?
Oh goodness, now you've got me thinking… Well, being a registrar helps to fulfill some deep down dream of being on stage somewhere so perhaps I'd be doing that. People always comment at weddings that I must love my job, with all these happy moments and people and they're right, I do!
Follow us on Facebook: facebook.com/WestminsterRegisterOffice
Chat to us on Twitter: @WestminsterRO
Share with us on Instagram: @adaytorememberdotlondon
Photograph of Lael Douglas by Emma Duggan Photography