Mark is one of the Registration and Ceremonies Officers here at The Old Marylebone Town Hall, after 8 years in the job and over 5,000 weddings (and his own!), it turns out for Mark, all roads led to The Old Marylebone Town Hall.
How long have you been a registrar and how many weddings & civil ceremonies have you overseen?
It's been 8 years now and I wish I'd kept count as it must be approaching 5,000 now; I'm not exaggerating. But I'm not jaded, I'm still passionate. It may not be my first wedding but it's usually the couple's first, so I approach each one with fresh eyes as one is unique. Now when people follow me round the supermarket I realise they want to say hello as I married them, or registered their baby's birth or made them British.  
What inspired you to want to become a Registrar?
I was already working in the council, managing libraries and registrars joined our department. The Superintendent Registrar at that time, Alison Cathcart, came to a manager's meeting, made an inspiring speech and some vacancies had come up so I applied. I'd felt I had done all I could in libraries and wanted a change and I haven't looked back. It's a profession that is not on most people's radars, never mind career advisors. There really is no other job like it; it's a vocation for me.
Whether it's a birth, a death, a marriage or a citizenship ceremony, to be a key part of such life-defining moments is special. You get to see people at their most vulnerable and you have to be mindful of that. I am glad that I came to it later in life, as I have more experience to bring. We have the power to make those moments an everlasting memory, and you only get one chance. It's thrilling!
Weddings are solemn occasions, but I do like to inject some humour into whatever I am doing, where appropriate. It relaxes and lightens the mood.
Tell us about the most interesting/memorable wedding that you have overseen?
Have long have we got?! I'm sure between us we could write a bestseller. Well, nobody's run off on me to date, though it has happened to some of my colleagues. That's what people tend to ask or whether I've married anybody famous, which I have. I remember one couple, who were retired and between them this was their 10th marriage. I commented in the ceremony "well here we are again and one thing you can say about this couple is that they haven't given up on love!"  Then there was the ring bearing drone. I could go on
I was very involved in the introduction of same sex marriages and we feel like we scored a hat trick in Westminster as we did one of the first Civil Partnerships in the country, the very first same sex marriage and the first Civil partnership conversion to marriage, which I persuaded Mary Portas and her partner to do. I also organized and conducted the very first wedding in the country after 6pm, when the law changed in 2012 allowing weddings at any time of day, not just between 8am and 6pm. So it's been wonderful to be involved in such historic events.
What advice would you give to couples planning a wedding?
Think about the content of the ceremony. In Westminster we are very flexible as long as there is no religious content. We have template scripts but they can be personalised and you can add readings or personal vows. It makes it more interesting for us and it reflects more about you as the couple. We are not delivering a bog-standard cookie cutter wedding with an uninterested council worker. Our diligent team of ushers are also key in ensuring our busy Town Hall runs smoothly. It is a bespoke personal service from beginning to end so that each couple hopefully leaves feeling special and that we have given them a day to remember for the rest of their lives.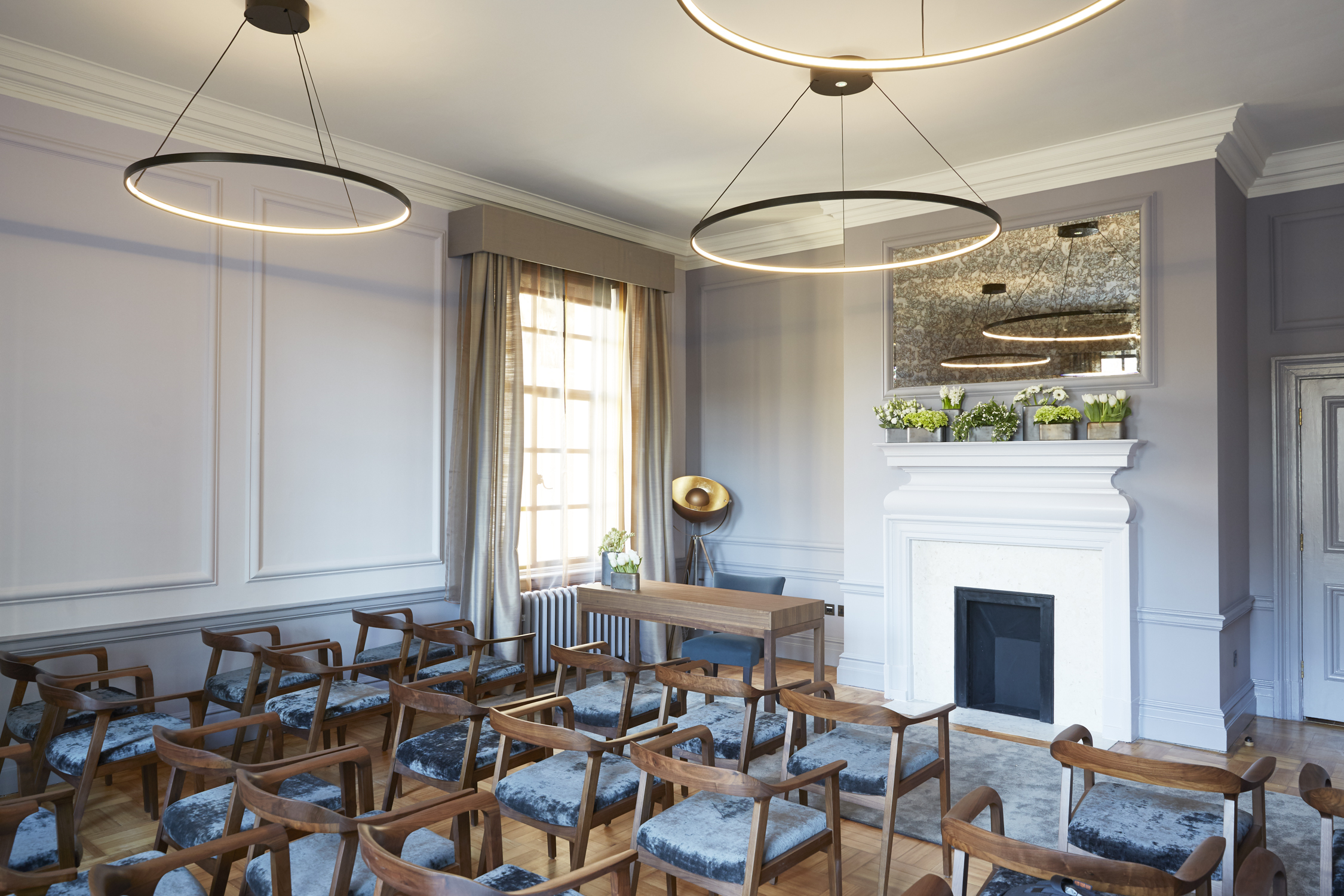 Which is your favourite room at The Old Marylebone Town Hall after the refurbishment?
Well I got married here in 2008 before I was a registrar in what is now the Knightsbridge Room. But my favourites are the smaller wood panelled rooms, the Paddington and the Marylebone with the beautiful carved fireplaces. They weren't licensed before the refurbishment which I always thought was a waste and they are proving very popular for small intimate weddings. My favourite venues are Fitzrovia Chapel and the Penthouse and Pavilion Suite at the Dorchester.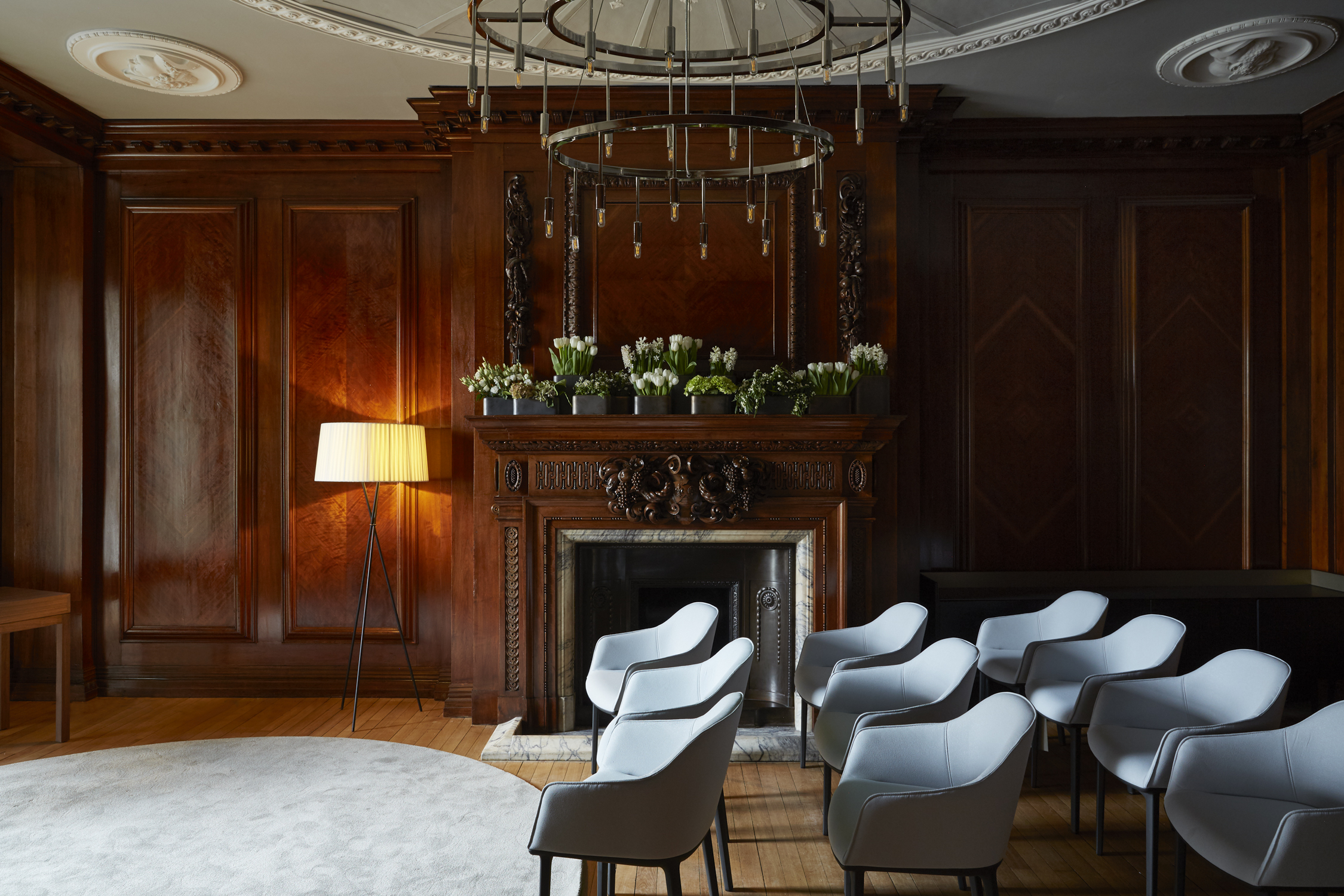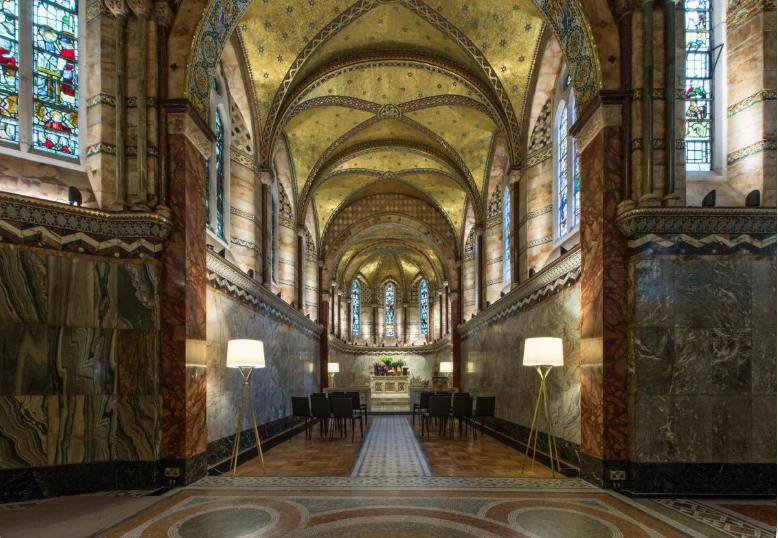 If you weren't a registrar, what would you be doing?
This is my third career really. I trained and worked as an actor when I left school, which led to all sorts of strange jobs in between parts. I joined Westminster in 1995 as a shelver in a library and went on to manage libraries for 10 years, before moving into registrars. Ironically, I've been on TV more as a registrar, than I ever was an actor. We were part of the ITV documentary "Births Deaths and Marriages" which was filmed just before we closed for our refurbishment in 2013. It turned out very well and was nominated for a Grierson Award, which is the Oscars of documentaries apparently. It feels like everything that I have done prior to this has led me here; that this is where I was meant to be, it was my destiny! 
Follow us on Facebook: facebook.com/WestminsterRegisterOffice
Chat to us on Twitter: @WestminsterRO
Share with us on Instagram: @adaytorememberdotlondon