No. 4 Hamilton Place was once home to the Duke of Wellington in the year before the Battle of Waterloo, starting a fascinating history of the house. It is now the home of the Royal Aeronautical Society. Providing the finest views over Hyde Park, it sits in stylish Mayfair, the most expensive square on the Monopoly board.

No.4 is a magnificent, central London venue offering a choice of ornate and spacious rooms for wedding ceremonies and receptions. With the elegant, old-world grandeur of the Edwardian town house and a picturesque heated roof terrace, it is a spectacular setting for one of the most important days of your life.
No. 4 provides an elegant setting, a luxurious environment and outstanding food & service. Our dedicated wedding planner works in partnership with a number of renowned wedding suppliers who can help with every aspect of your wedding; from floristry, photography and hotel accommodation, to the all important dress and accessories. The team at No.4 Hamilton Place have a passion for quality and style, demonstrated by their attention to detail and creative expertise, ensuring your wedding will be a truly memorable day.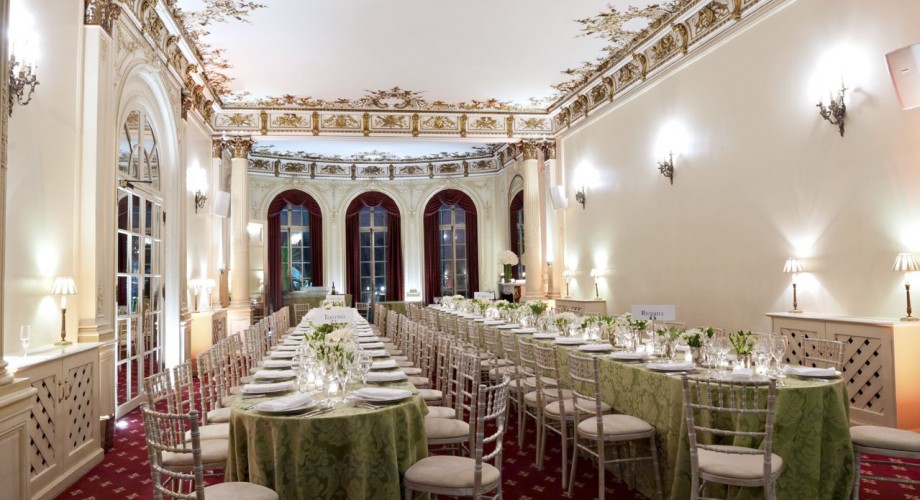 Special offer: Book your wedding to take place in 2017 or 2018 and receive 15% off any of our wedding packages. For further details please contact our Wedding Planner, Louise, on 0207 670 4314 or email louise.warren@4hp.org.uk