8th June 2018
Wedding Photographer Spotlight: Emma Duggan Photography
Image
Tell us about your photography journey and why/how you became a wedding photographer?
I went back to college to study photography in 2003 and I started my business in 2005 after 12 years of being a (very bored) insurance broker. I had great success as a family photographer, winning awards for my bold black & white children's portraits in particular. In 2012 I was awarded a Fellowship of the British Institute of Professional Photography - their highest honour.
The wedding side of my business expanded via word-of-mouth. Most of my clients prefer a documentary approach with little or no posing. They want the fun, spirit and atmosphere of their day to be the focus. Add to this a few family groups and some quality couple portraits and that's what I provide. Weddings now make up 75% of my business.
Describe your wedding photography style?
Classic, elegant, and timeless. I like natural and relaxed photographs that look effortless and light. I prefer laughter, fun and silliness to the serious, non-smiling 'alternative'.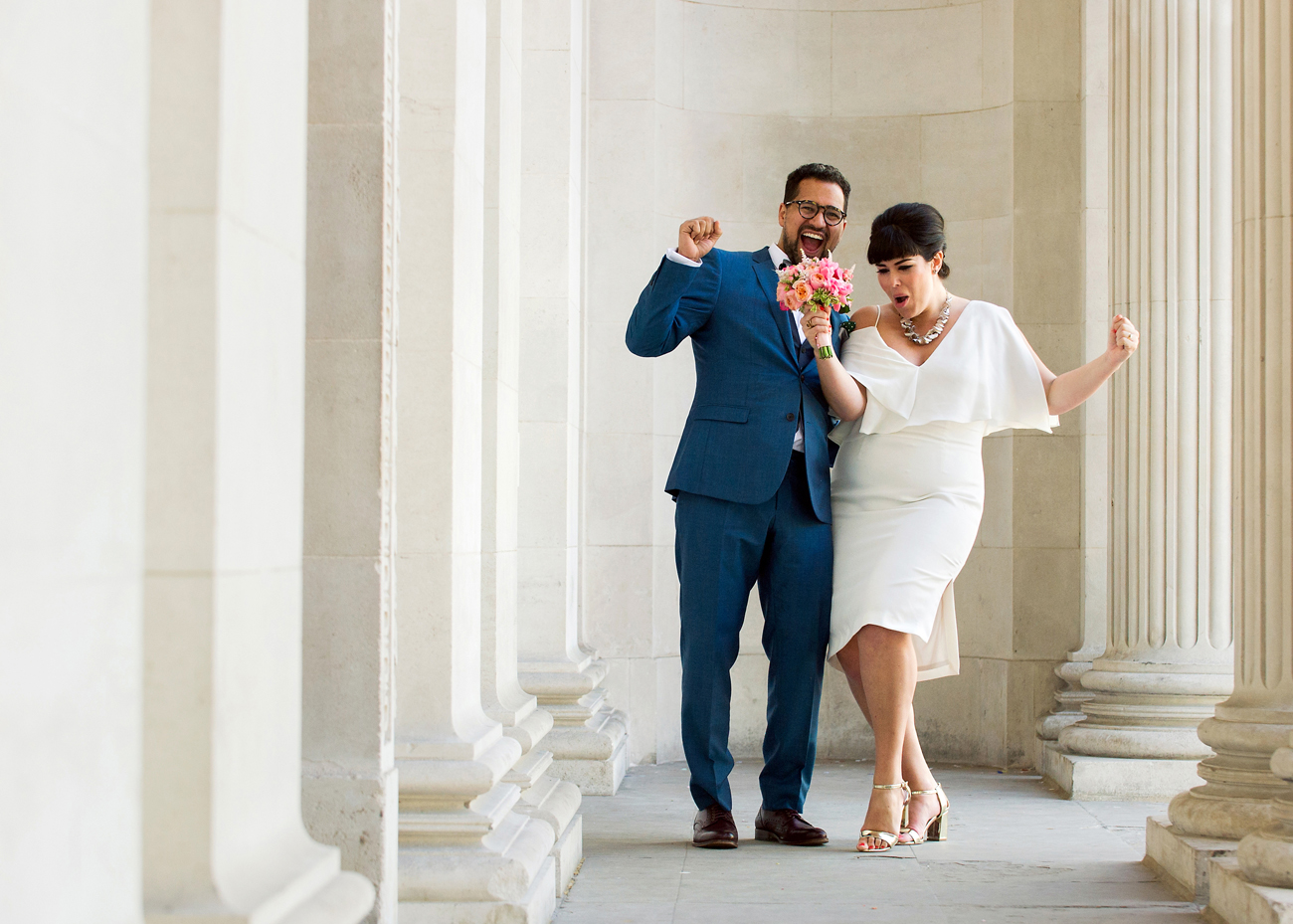 What do you think distinguishes your work from other photographers?
A. I am well-known for my beautiful, fresh colours. I don't use filters and overlays because they will immediately date your photographs.
B. I am also called the 'lighting goddess'. The current trend is for photographers to use no flash whatsoever. In dark Register Offices in particular that's a huge risk as lighting can then look mushy, dull and lacking in precision. Using flash can absolutely be unobtrusive if you know what you are doing.
C. Above all I am good with people. I see many photographers who have no interaction with their clients. They remain resolutely silent. Look at the faces in my photos. You can tell that they are reacting to my subtle direction in a really positive way. Capturing great expressions is at the heart of everything that I do.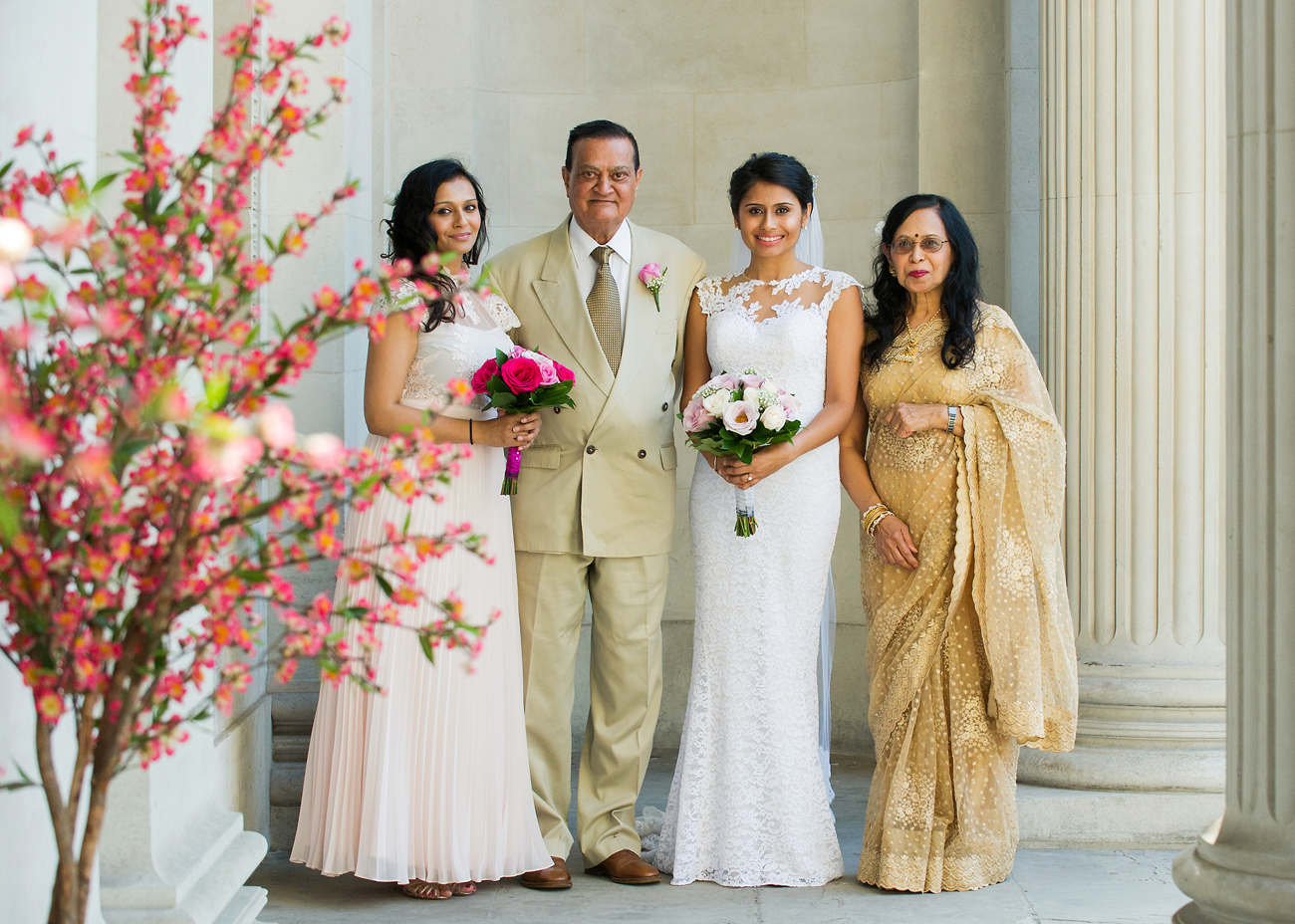 What kind of camera do you use?
A pair of utterly brilliant Nikon D3ss. Many of my colleagues switched from DSLRs to mirror less Sonys or Fujis, but I far prefer my workhorses. They nail exposures and can handle movement in darker spaces so much better. There is a temptation to turn everything black & white when you haven't quite got it right on the day. Since I am fanatical about my colours that just wouldn't work for me.
Do you shoot in colour and black & white?
I shoot everything thinking about colour for weddings. I used to be 70/30 split colour and black & white. Typically I would go for black & white for emotions, in particular for the ceremony and speeches. Now I provide complete sets in colour with a copy converted to black & white. I am very particular about my black & whites. There is a tendency for labs to print them quite 'cool' meaning they can look blue. I've also seen black & whites tinged with magenta, yellow or green. Hideous. I add a tiny bit of 'warm' right at the end so that mine look like silver gelatin black & whites produced in the 1950s. I'm old-school in that respect.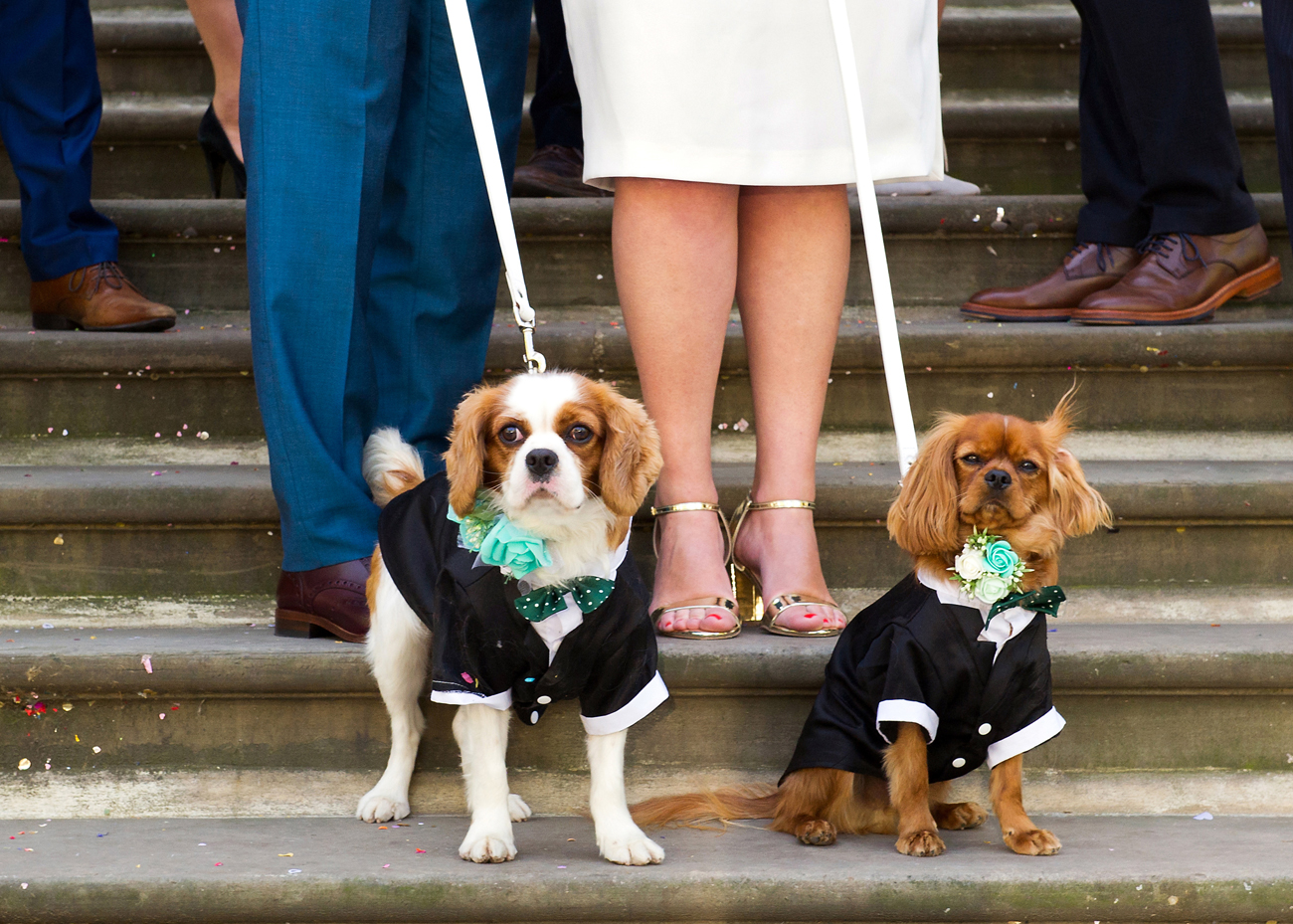 How many weddings have you photographed at The Old Marylebone Town Hall?
I have photographed 5 weddings so far this year in the newly renovated Old Marylebone Town Hall and have another 11 booked. All seven ceremony rooms have been fantastic, each offering something different and unique. The Soho Room is my most popular room with 5 bookings. I think it's the gorgeous blue sofa.
How far in advance do couples need to book with you?
I once had a call at 10am for a Westminster Register Office (Mayfair Library) wedding at 3pm the same day! Typically for me it's 2 to 16 weeks for Sunday to Friday weddings. Saturdays go fast, especially between May and September.
What information do you need from couples prior to their wedding day?
When booking who, where, when, contact details and selected package. And four weeks before the day, a list of who's who so that I can help with groups.
What's the time frame that couples can expect to view their images after their wedding day?
28 days for online gallery and digital download, backed up with a hard copy DVD or USB in the post a few days later.
Contact Emma:
Tel: 01342 811631
Email: emma@emmaduggan.com
Website: www.emmaduggan.com
Facebook: facebook.com/Emma-Duggan-Photography
Twitter: emmaduggan
Instagram: emmadugganphotography