4th May 2020
Win your Wedding - The winners! Ify & Ebenezer
Image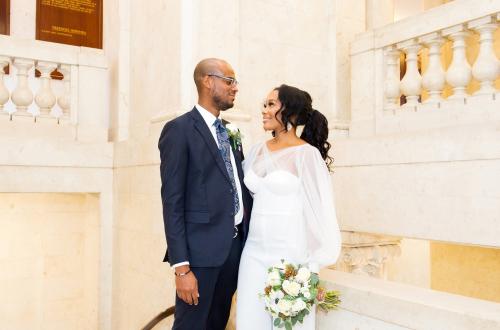 Happy Monday everyone! We hope you are keeping well and safe during this time.
As some of you may remember, we ran a 'Win your Wedding competition' last year that included a free ceremony at The Old Marylebone Town Hall, photography from Emma Duggan Photography (including photos both before and after the ceremony, as well as group shots with guests), an overnight's stay/ drinks reception + canapes at the Dorset Square Hotel and a gorgeous bouquet and button-hole flowers from Sayeh & Galton Florists. A truly amazing prize and once again we would like to thank all of the mentioned vendors for helping to make this comeptition what it was!
Towards the end of the year the wedding finally took place and we were all so excited about it. First, are few pictures taken when we met our lucky couple at the time of notice. We then took the bride, Ify, to the Town Hall and Dorset Square to give her a walk through of her wedding day (hubby-to-be, Ebenezer, had to rush back to work!). Ify was so excited having seen both venues and we could not have been happier to make this dream come true for her. We couldn't wait to see them once more on their special day.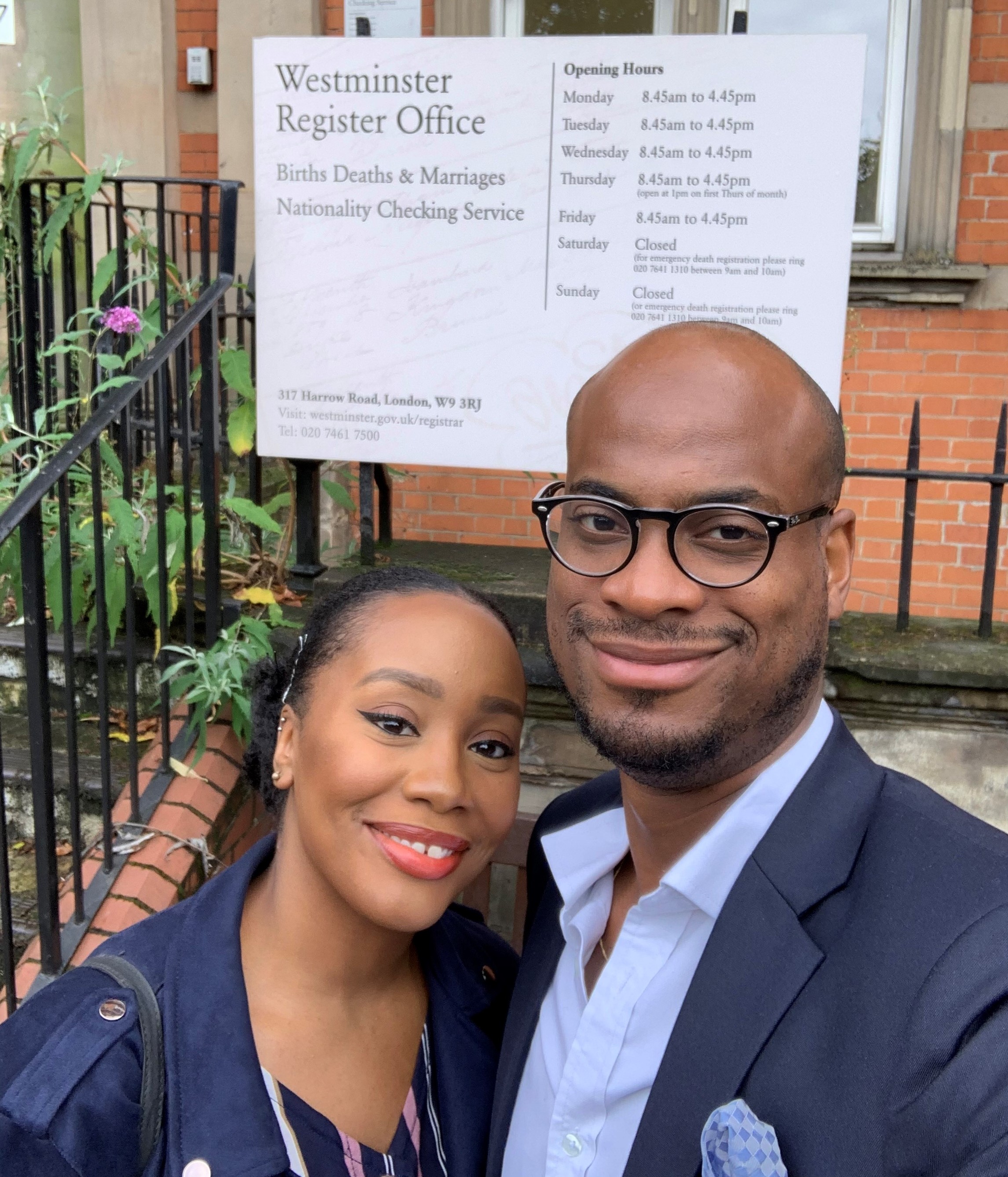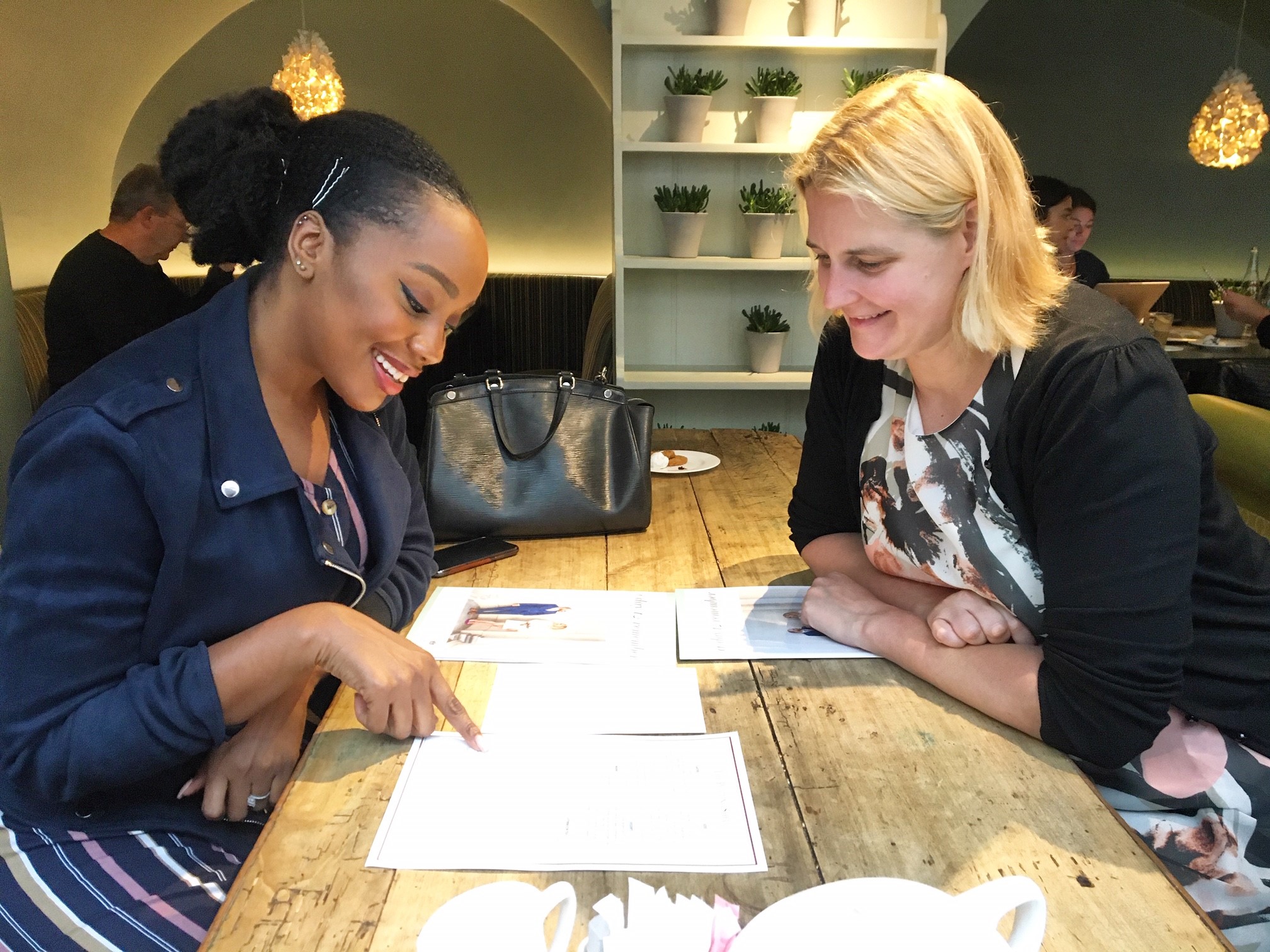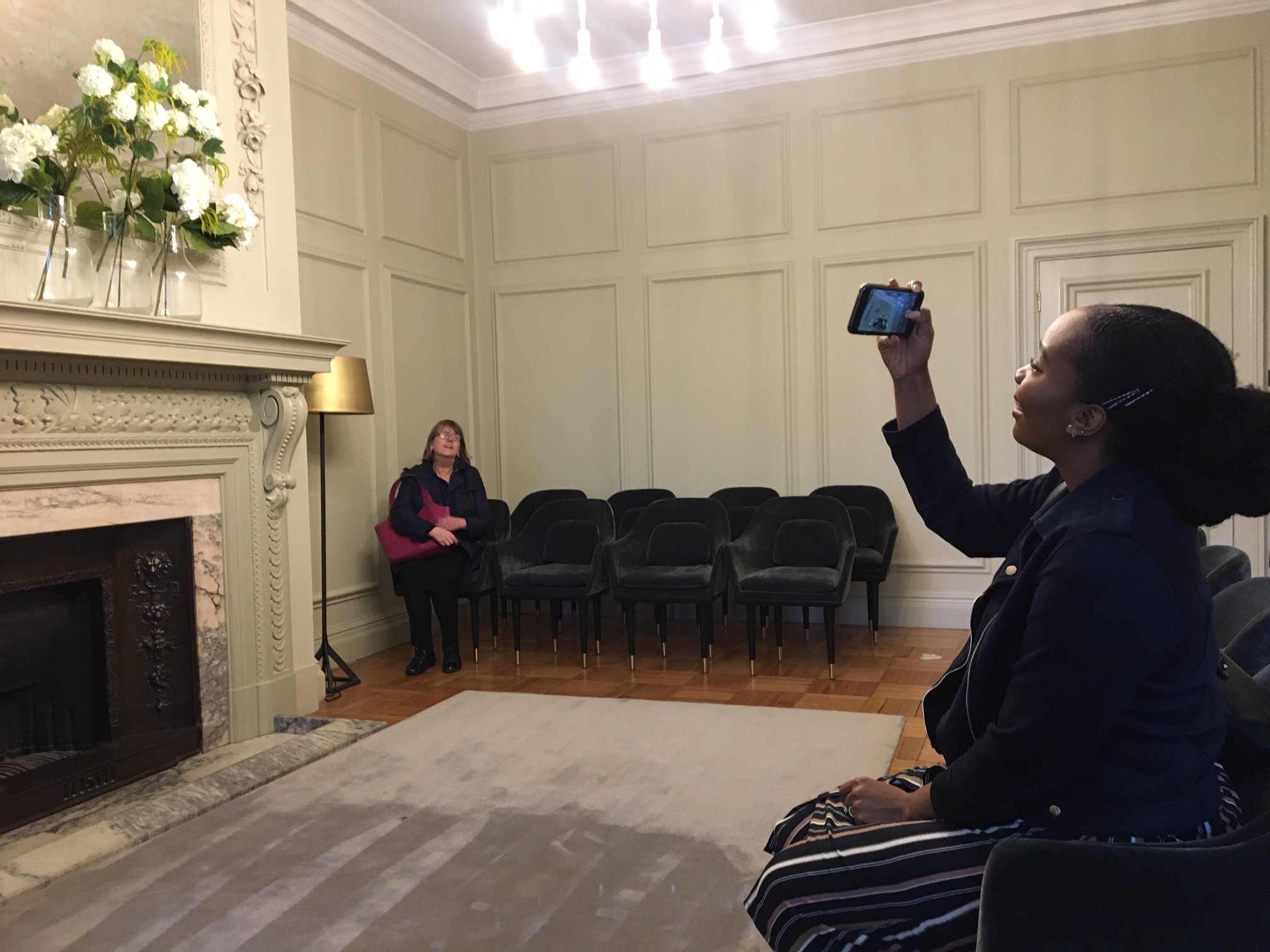 We were able to catch up with the bride, Ify, and ask her a few questions.
How did you hear about the competition?
I came across OMTH whilst researching for wedding registries in London and the competition details were right there on your website!

What was your reaction to winning?
I'm the sort of person that always enters competitions but NEVER wins so when I got the email that we had won, I was so shocked. Ebenezer and I were actually at the cinema when I read the email and I started screaming and jumping up and down from excitement. He didn't quite share the same level of enthusiasm (lol) but he was very happy about it as well. We called our families and let them know right away. It was a really nice surprise.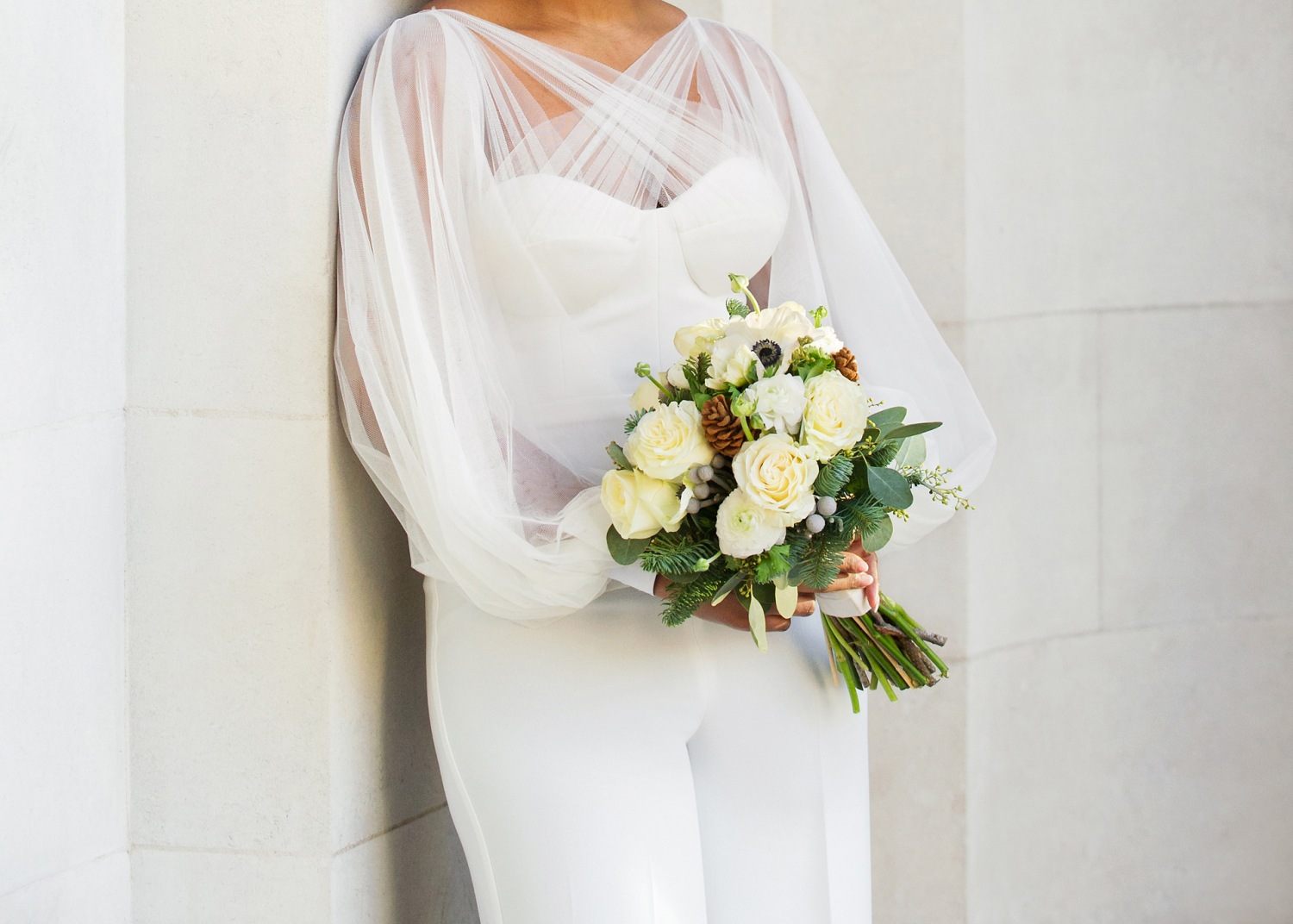 What was the best part about the prize?
Honestly just having to not bother with planning all the details.  All the vendors were already chosen and they were all absolutely incredible and so easy to work with. All we really had to think about was our outfits and a cake! It made what could have been a very stressful time, so easy.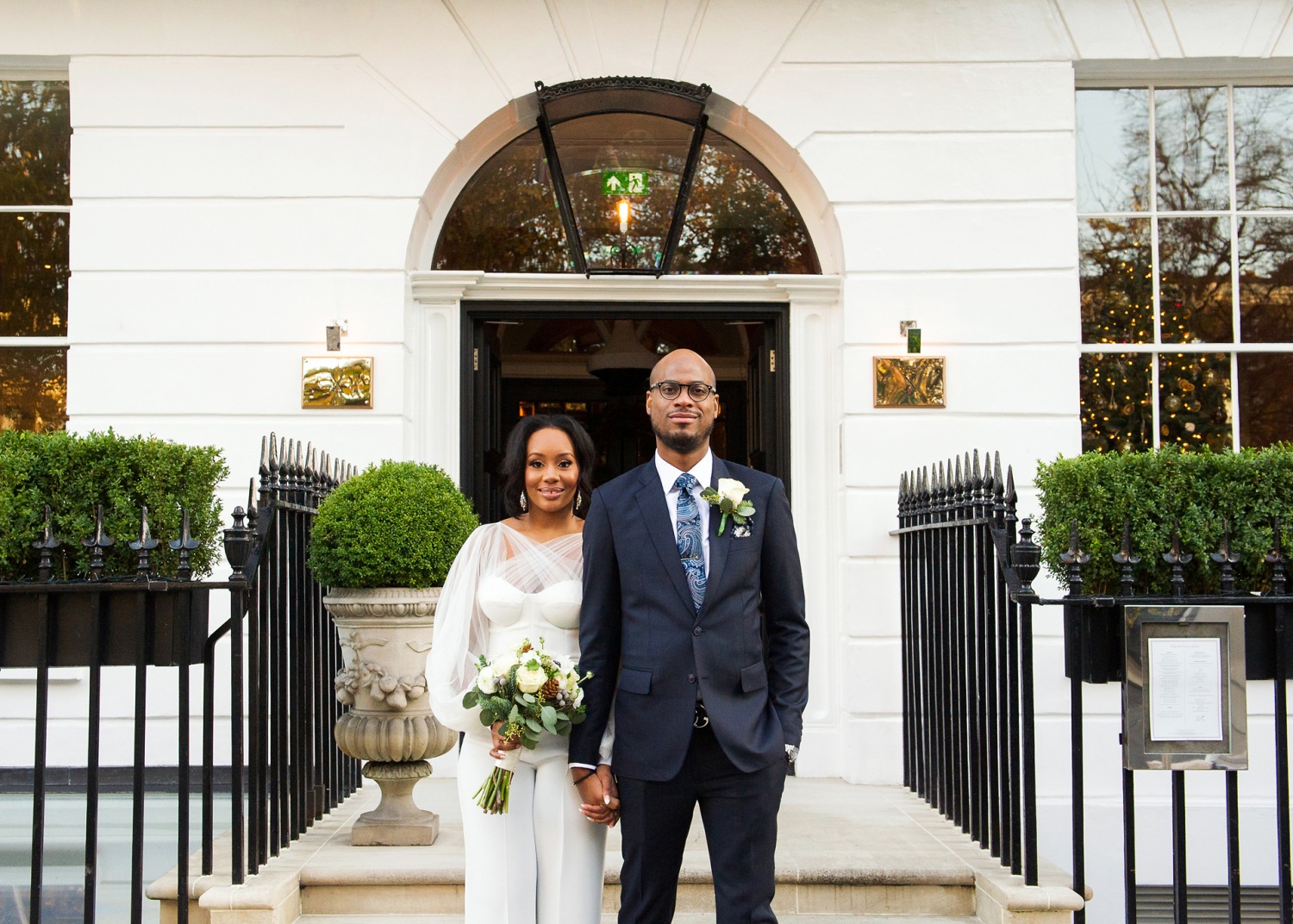 What made you choose your ceremony room?
I was immediately drawn to the colours of the decor in the Pimlico and Soho Rooms. I was torn between the two for ages but in the end the Pimlico Room had more seating and the more seats you have for African weddings the better!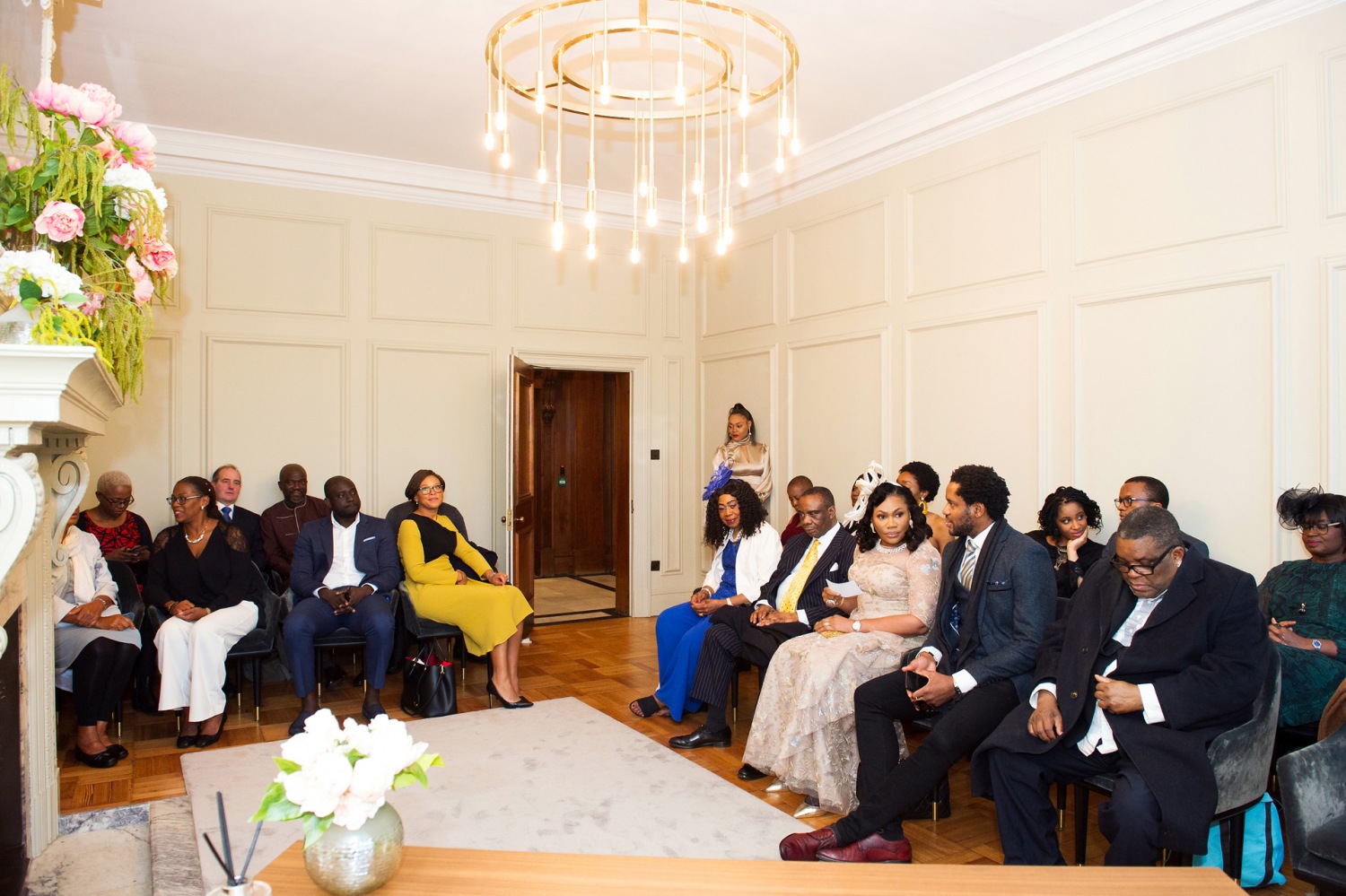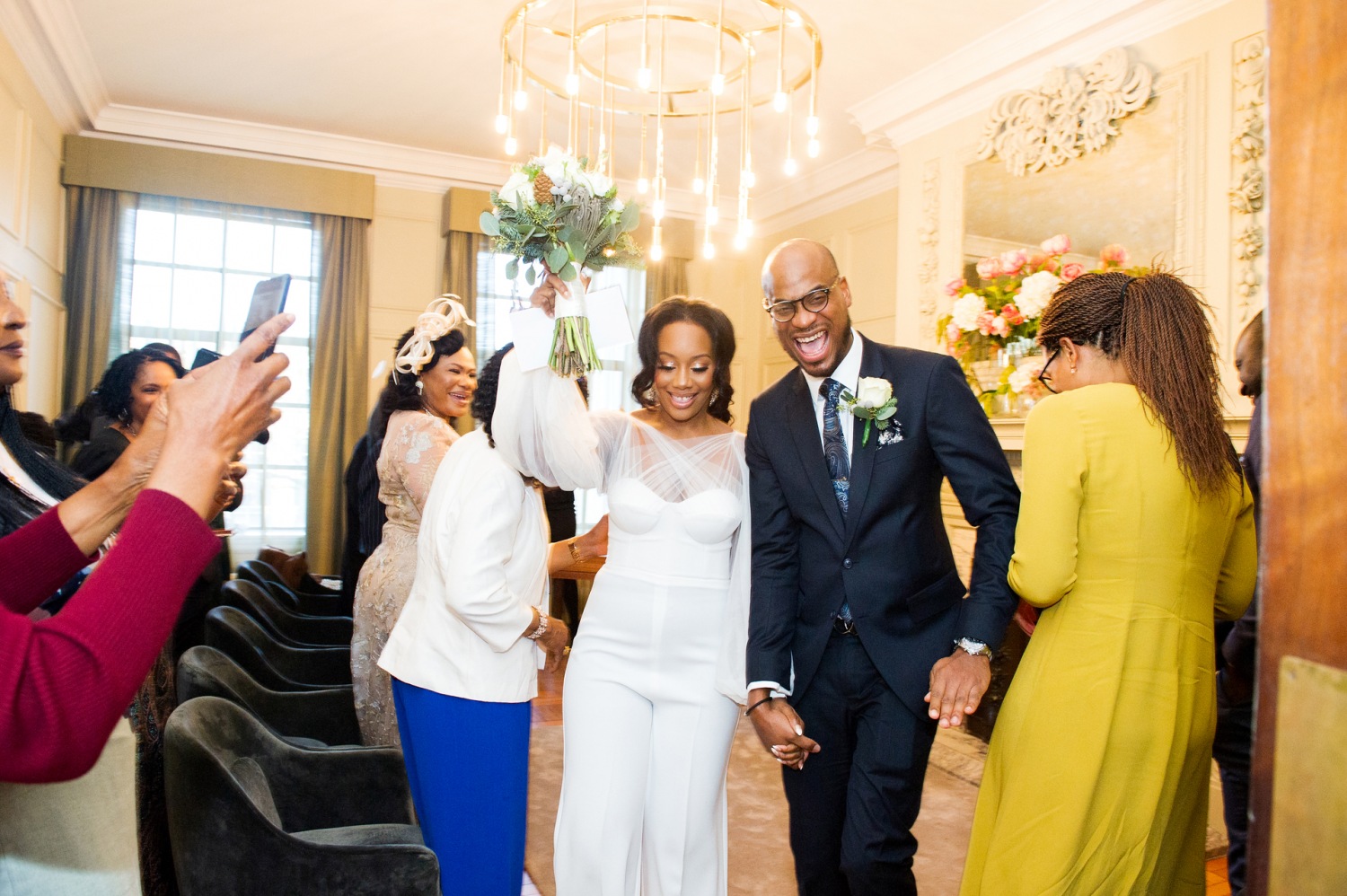 You had an intimate ceremony, are you having another wedding?
Yes we are planning to have a larger wedding back in Nigeria later this year. 

Why did you want to get married in London? And at OMTH in particular?
We both live in London so it made sense for us to get legally married here. I found OMTH through my research of wedding registries in London and we immediately knew it was the right place for us once we saw the photos.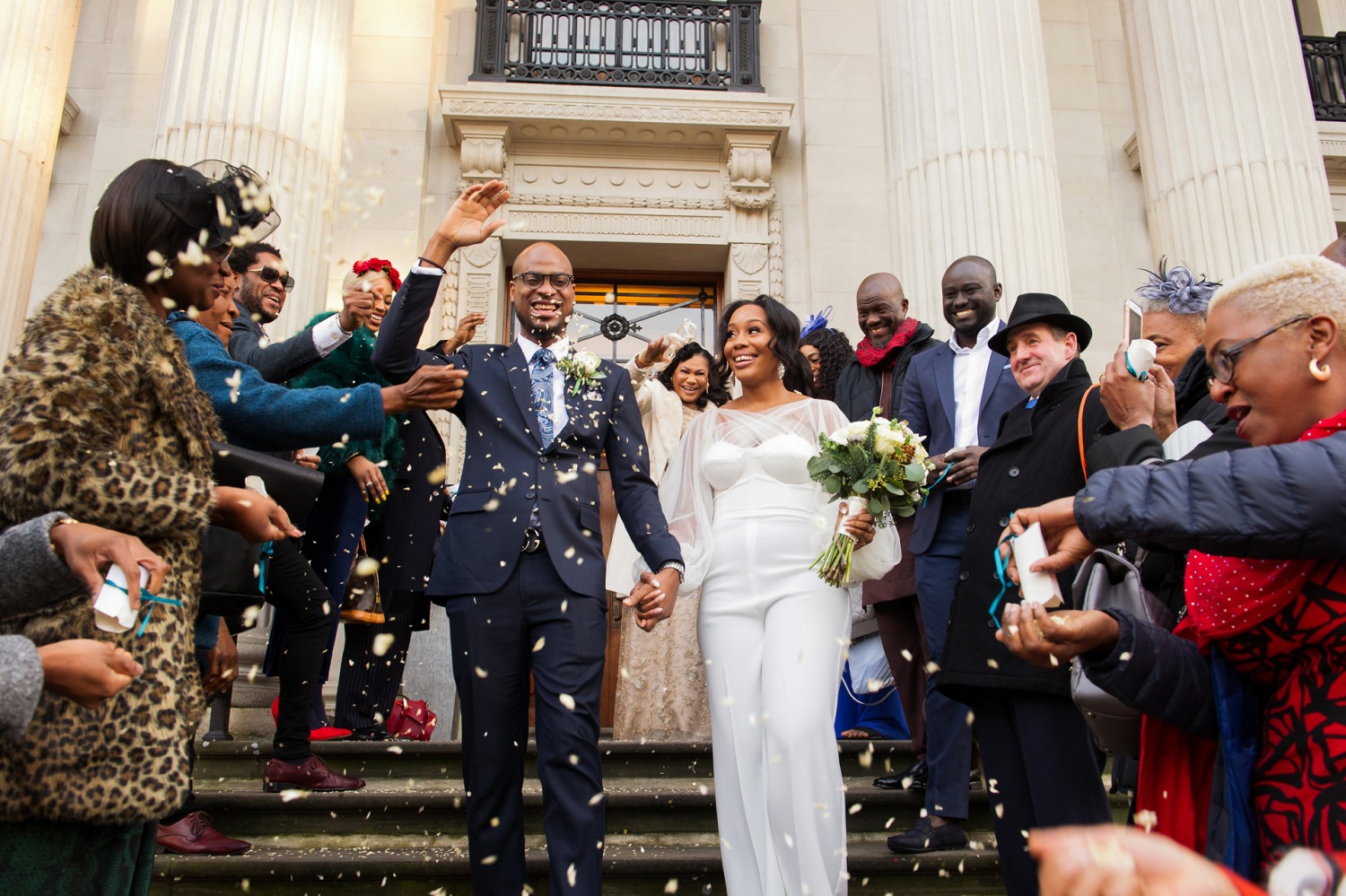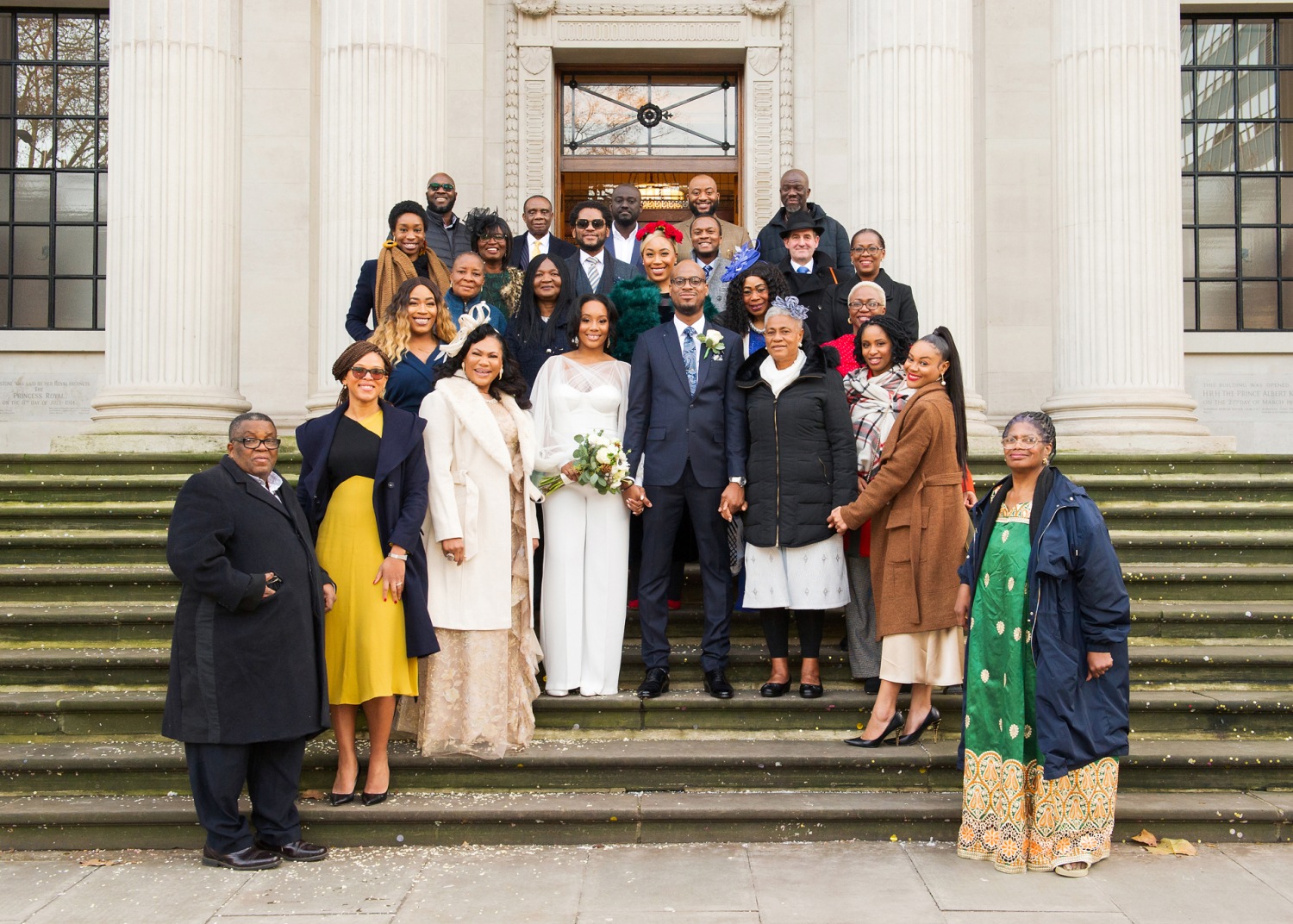 Will you be recommending OMTH to family and friends?
Haha! We already have! It is honestly the most breathtaking registry location in London in our opinion. Not to mention, all the staff are just the loveliest and kindest people.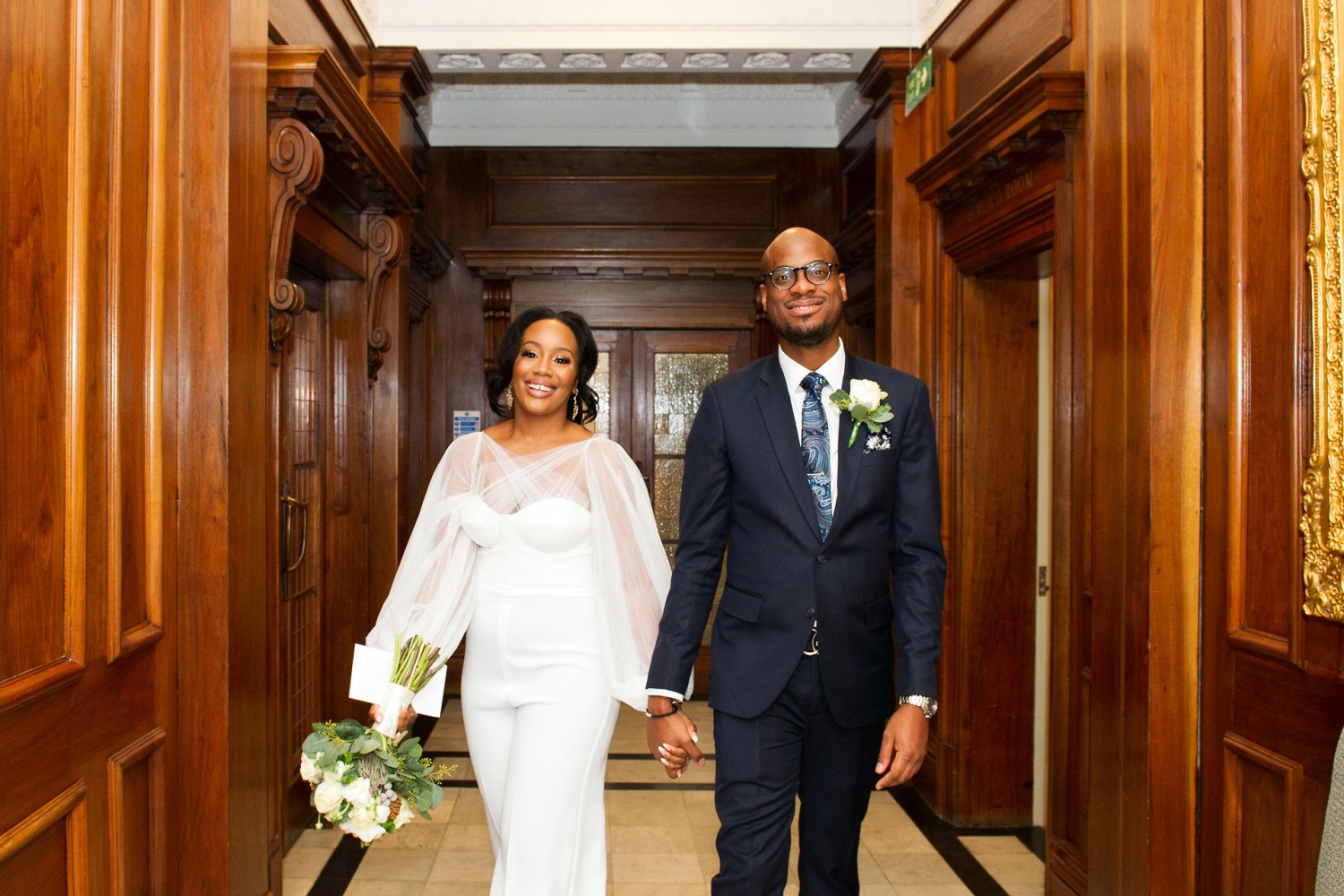 Do you have any tips for brides to be? (or future couples)
It's pretty much impossible, but try to not stress about the little things!  Remember that everything will always work itself out and the only thing that really matters at the end of the day, is that you get married to the love of your life.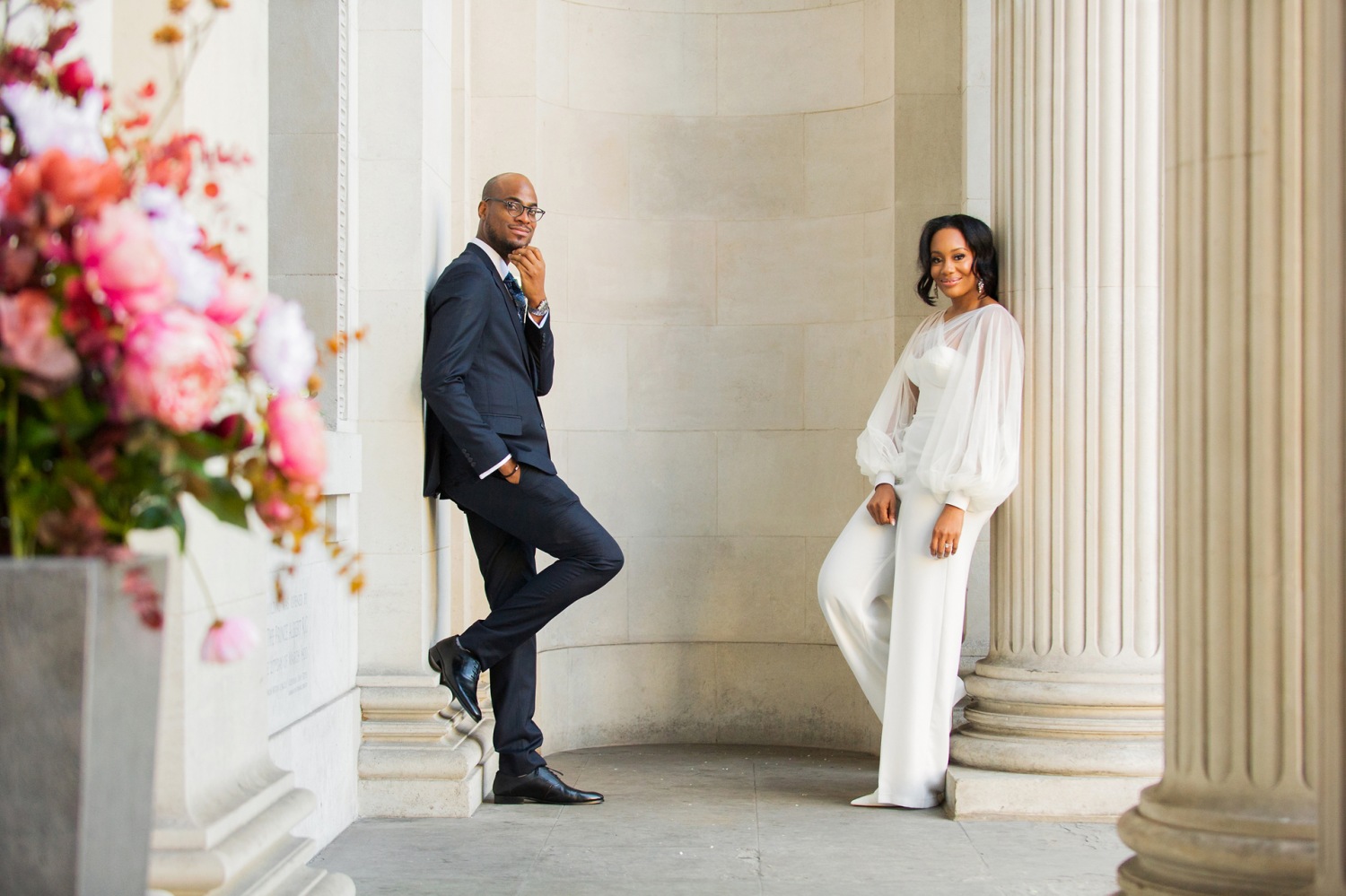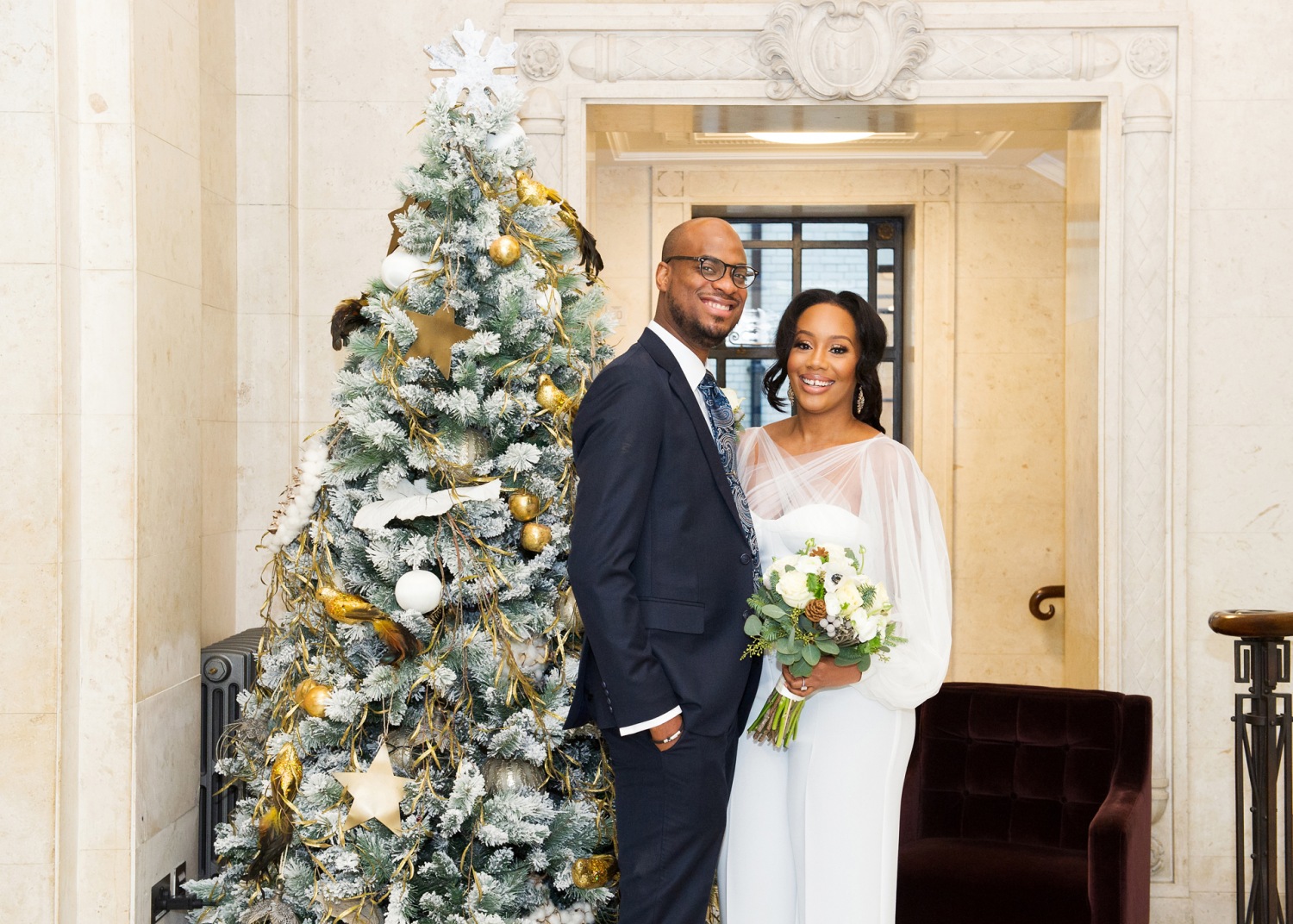 Everybody involved wishes these newlyweds all the very best going forward and we are sure their second wedding will be wonderful too! For more behind the scenes footage, please see the vlog made by the bride herself where you will hear first hand all of the bride's thoughts and impressions.
We hope to welcome many more couples back into the building in the near future For now, see below for some bonus photos!