Image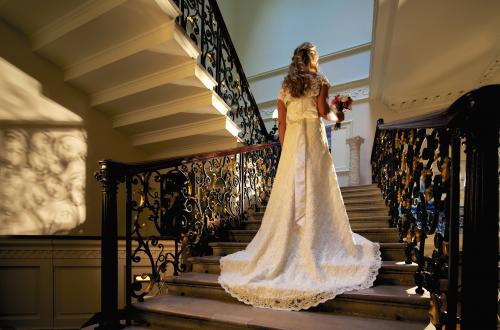 | Days | April 2021 - March 2022 | April 2022 - March 2023 | April 2023 - March 2024 |
| --- | --- | --- | --- |
| Weekdays | £711 | £775 | £820 |
| Weekdays from 5pm onwards | £871 | £909 | £935 |
| Saturday | £831 | £885 | £920 |
| Sunday | £1,120 | £1,150 | £1,170 |
| Bank holidays | £1,186 | £1,260 | £1,285 |
Royal Over-Seas League
The Royal Over-Seas League is an elegant venue in central London offering a unique and tranquil setting for your special day.
This historic listed building features superb views and is minutes from Buckingham Palace and other wonderful attractions in the West End.
Comprising two Grade I listed buildings, Over-Seas House (the clubhouse home of private members' club ROSL) offers a range of splendid period function rooms; many with exquisite views over a private garden and into Green Park.
Licensed to hold civil wedding ceremonies; we offer a complete and exemplary service, for 20 to 200 guests. And with a dedicated event coordinator to work with you on every detail, you can be sure of a memorable day.
We also offer complimentary ROSL membership as part of your wedding package.
Capacity
Small (10 - 25 guests)
Large (50 - 100 guests)
Type
Listed Building
Private Members' Club
Venue website