Image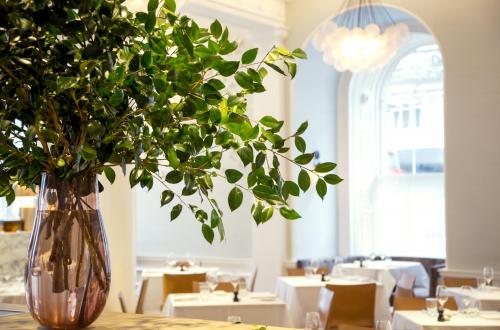 | Days | April 2021 - March 2022 | April 2022 - March 2023 | April 2023 - March 2024 |
| --- | --- | --- | --- |
| Weekdays | £711 | £775 | £820 |
| Weekdays from 5pm onwards | £871 | £909 | £935 |
| Saturday | £831 | £885 | £920 |
| Sunday | £1,120 | £1,150 | £1,170 |
| Bank holidays | £1,186 | £1,260 | £1, 285 |
Spring Restaurant
Located in the iconic and cultural institute of Somerset House, Spring is an idyllic space to hold a bespoke wedding ceremony and reception.
Our grade one listed building welcomes natural light and high ceilings with in a carefully curated considered environment.
Our dedicated events planners will guide you through every detail to ensure a memorable day. We can cater for more intimate weddings of up to 20 people in our Salon Garden and for larger weddings we can cater for up to 100 guests in the main dining room, utilising the garden as a separate area for a drinks reception and dancing.
Capacity
Intimate (2 - 10 guests)
Small (10 - 25 guests)
Medium (25 - 50 guests)
Large (50 - 100 guests)
Fanfare (100+ guests)
Venue website