2020. The year that has changed and affected everything – including your wedding plans! Here at The Old Marylebone Town Hall we had big, exciting plans too. We were counting down to this our centenary year – 100 years of memories at the building and we had hoped to celebrate with you all in various ways but that was not to be. Fingers crossed for next year.
The lockdown and pause on weddings disheartened us all but to be able to offer weddings again, since July 4th, and getting back to helping couples start a life together has been a joy. We have already conducted more than 200 since that date and we look forward to those still to come.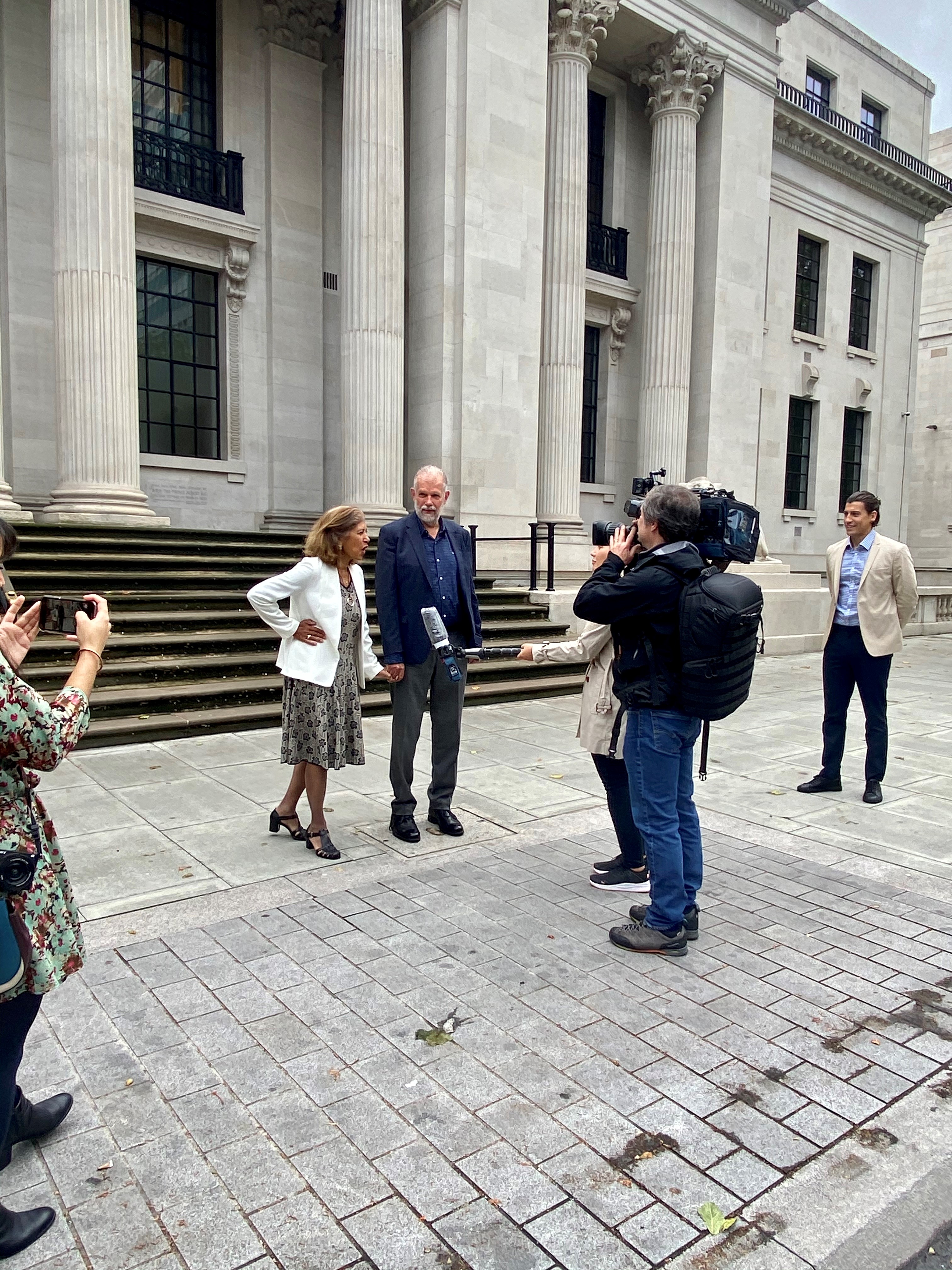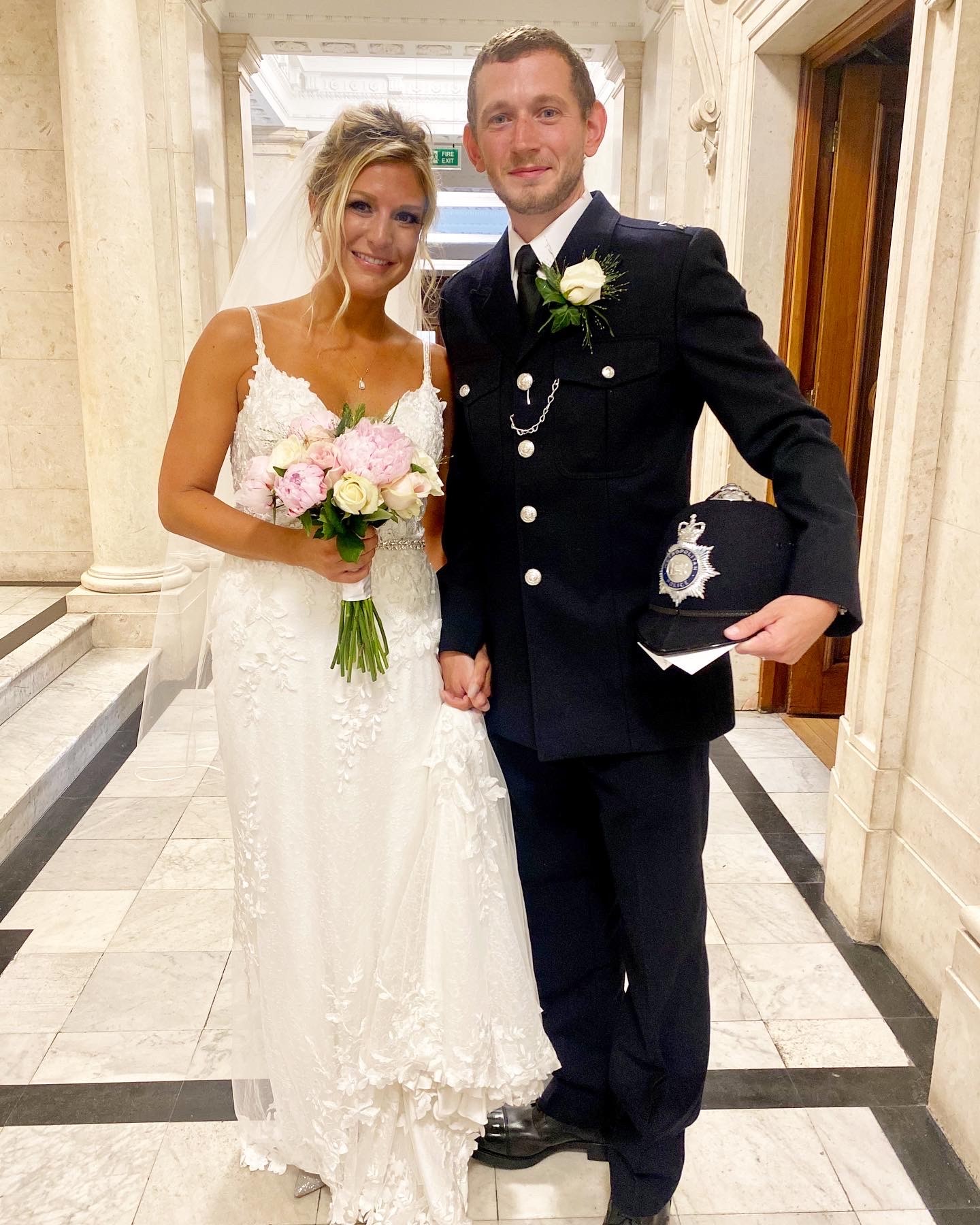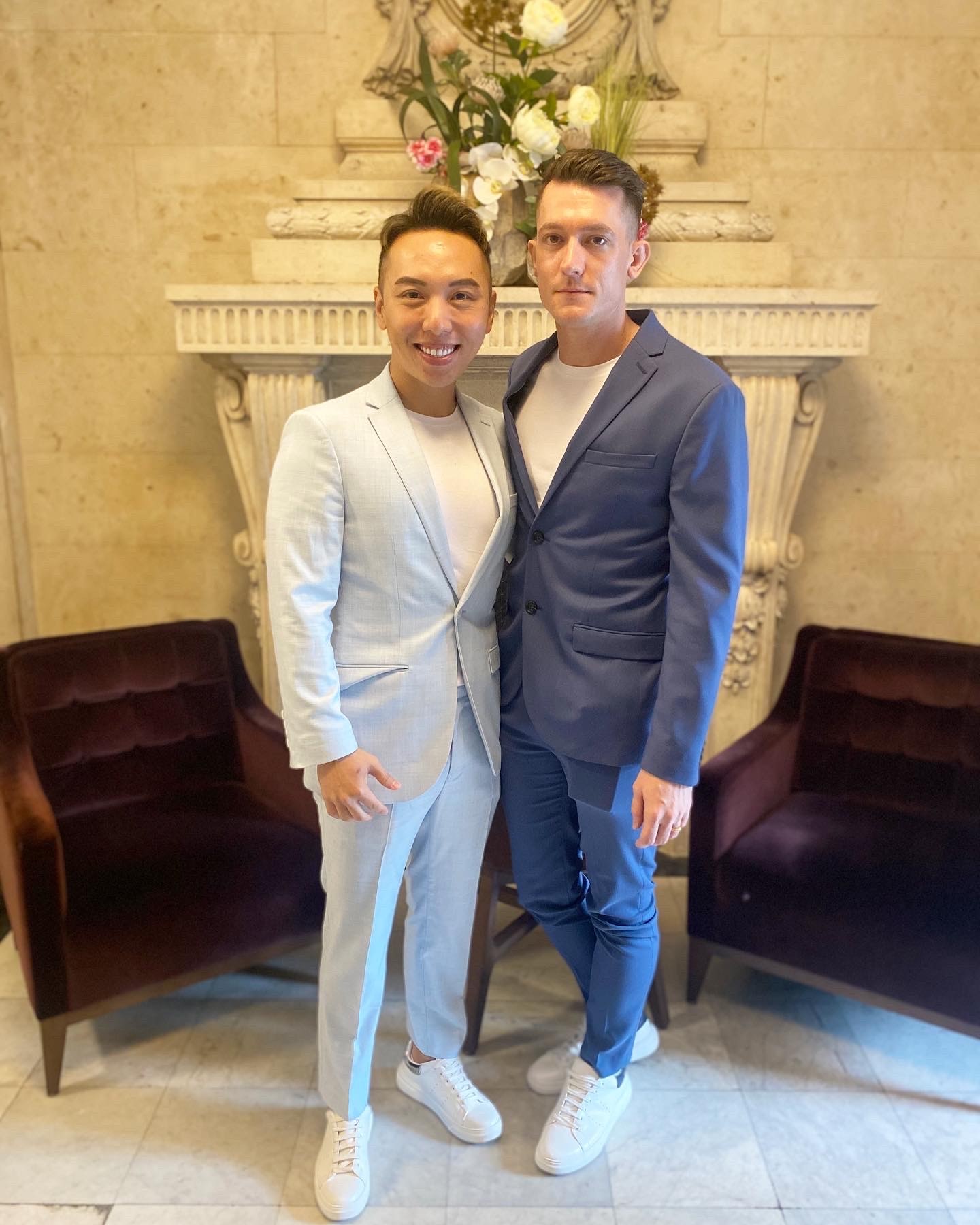 Above are photos of a few of the couples who got married the first day we re-opened. For more footage of the first couple that got married on July 4th, check out our Instagram page
Small and intimate weddings have been commonplace at the Town Hall for many years. With our range of 7 ceremony rooms, we have been able to cater for both larger and smaller affairs. Of course, our capacities are now much lower than they usually are, but our Westminster room currently allows for 26 guests. For all room capacities, please see more here. To many, the restrictions appear to be a total nightmare, but it doesn't have to be! It is still a wonderful occasion to celebrate. Perhaps you won't be able to get all your loved ones abroad for your dream wedding this year, but you can still celebrate your union with your nearest and dearest in an intimate and special ceremony here in the heart of London. Not forgetting, that everyone else who can't be there can still watch live and direct through various streaming avenues. The best part is being able to do it all again bigger and better in the near futute – if you wish to – so the party doesn't have to end here.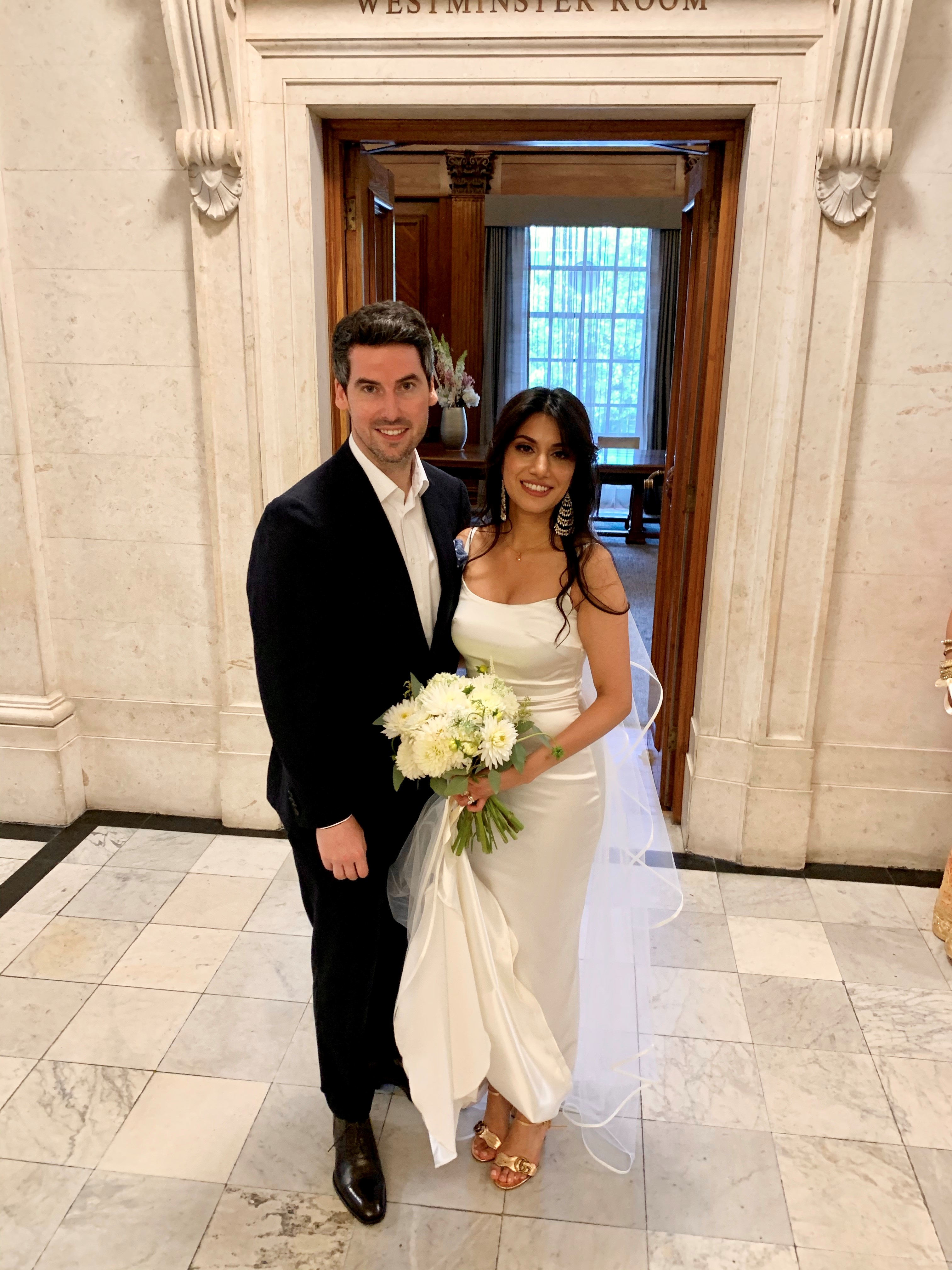 When couples have asked for wedding advice, in times BC (before Coronavirus), we have often said that the most special and memorable weddings are those that are stripped back of the pressures of large numbers and over-planning. Instead it will be you, your love and those that mean the most. If nothing else, what we have experienced this year has reminded us all what really matters and for that, I'm sure we are all grateful.
At the building, you will still be able to take the signature photos out on the steps with your guests and some in the building too. A few things have changed but the classic moments remain. For anything else you may be wondering about, please see our FAQs. You'll be getting the best of both worlds; the bliss of a low-key affair and also getting married in an iconic building. From our welcoming ushering team to the registrars, you will be well looked after - leave the hard work to us.
For those who had their heart set on plans and have decided to wait until more certain times, your patience is admirable and for those who have decided to seize the moment, your decision is commendable too. It will all be quite the story to tell around the fireplace! Leading up to the lockdown, there were many couples who hung on to their wedding dates despite restrictions and very few guests and those last few ceremonies were so emotional for all involved. It is hard to put into words just how momentous a moment like that can be. One thing was for sure then, just as it is now - love WINS! We look forward to seeing many of you in the near future.
If you are interested in making a booking, please check availability, click here
To read more about recent small weddings at the Town Hall and for some words from one of our very own registrars, Alison Cathcart, click here
Written by Lael Douglas
Blog icon image by Natalie J Watts - @nataliejweddings. To see more lovely photos from that wedding, please visit her website